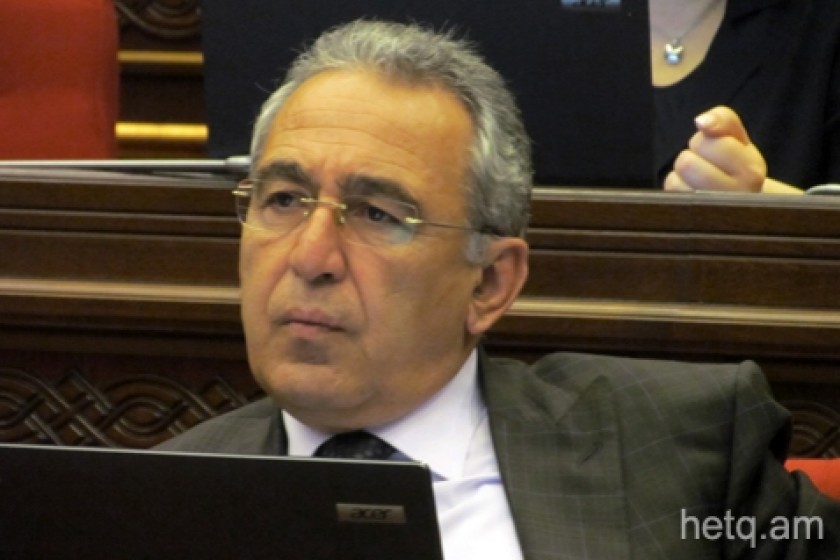 Chairman of Social Affairs Committee Reaps 123 Million AMD in Dividends
Hakob Hakobyan, the Chairman of the Standing Committee on Social Affairs of the Armenian National Assembly, is always to quick to shoot down bills proposed by the opposition seeking to increase the minimum wage, pensions and social subsidies to the poor.
Hakobyan's catch-all argument is that the government is financially strapped and doesn't have the resources.
A study of Hakobyan's 2012 income disclosure statement shows that the official indeed has no need of a salary raise.
Last year, Hakobyan filed revenues of 125.650 million AMD, of which a mere 3.055 million was his salary.
77.256 million came from dividends from shares in Arpa-Sevan OJSC, an engineering and construction company. Another 45.339 million was derived from dividends from Bazenk CJSC, which operates mini hydro plants in Armenia.
At the start of 2012, Hakobyan declared 35,567 AMD and $162,188 in bank deposits. At the end of the year, he had 42.275 million AMD and $101,000.
If you found a typo you can notify us by selecting the text area and pressing CTRL+Enter