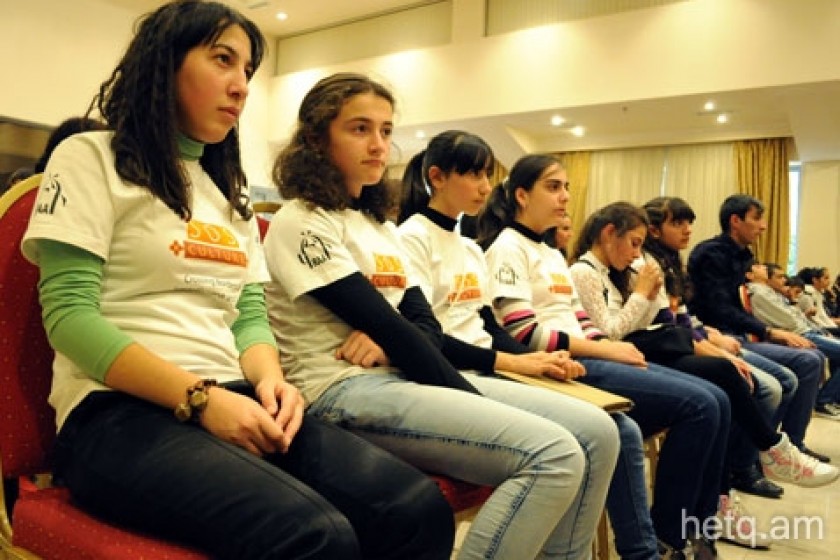 Pupils Take Part in SOS Culture Project Closing Ceremony in Yerevan
Scores of pupils from border villages and towns in northern Armenia travelled to Yerevan to take part in the closing ceremony of the Foundation for the Preservation of Wildlife and Cultural Assets' EU funded SOS Culture project, on October 18 at the Ani Plaza Hotel.
During the ceremony, project results were presented along with screenings of the films made by the youth, the project website and blogs they created.
The project lasted for two years, during which the youngsters attended training, after school classes and a camp designed to teach them how vital it is to preserve the local environment and cultural sites.
The youngsters only regret was that the project was coming to an end.