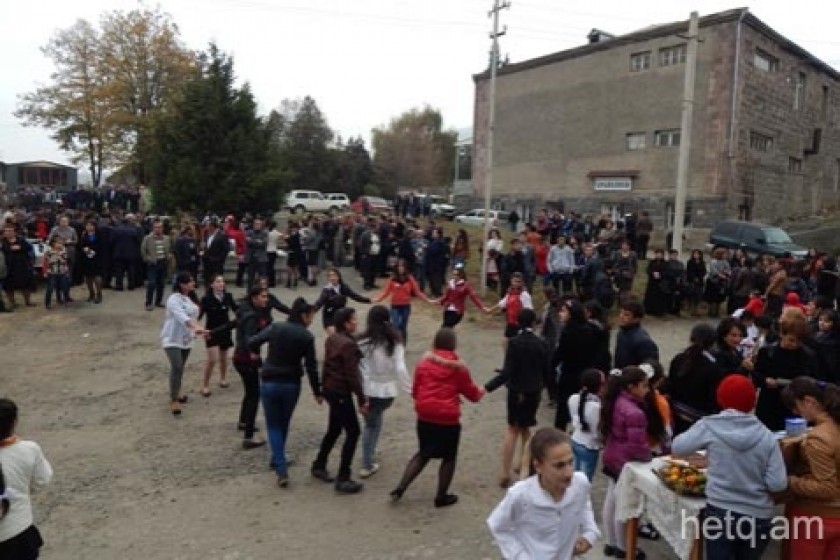 Shnogh Village Day Celebration Returns After 10 Year Absence
After a ten year absence, the villagers of the Shnogh village in Armenia's Lori province heralded the return of celebrations marking the community's namesake holiday.
Shnogh Mayor Hovik Sahakyan said that the village council decided to resurrect the holiday in the hope that it would serve to instill of sense of pride and unity amongst residents.
"We also want former residents now living in Yerevan and overseas to remember their roots. Those now living outside Shnogh comprise double the number remaining, so we hope that the holiday connects both in a real way," said Sahakyan.
On hand to participate in the celebrations were Lori Provincial Governor Artur Nalbandyan and District MP Karen Saribegyan.