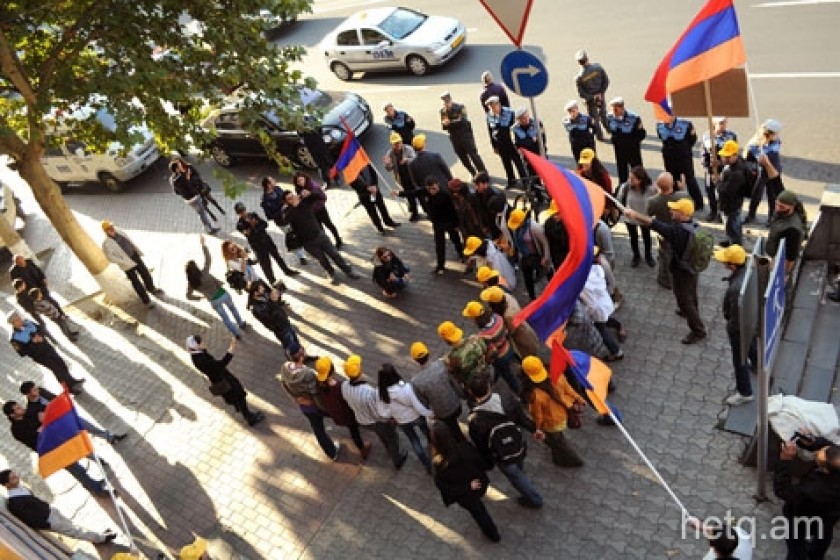 Activists Use "Dance" to Protest Pak Shouka Illegal Conversion Into a Supermarket
Activists seeking to restore Yerevan's Pak Shouka (Closed Market) to its original form, today used traditional Armenian dance as a sign of protest.
The activists gathered at Mashtots Park and then marched to the site of the Yerevan landmark.
They argued that traditional dance, just like landmarks, are a part of Armenian culture that need to be protected.
As before, the activists were met with boos and chants of "Get Lost" by supporters of the transformation of the landmark into a supermarket.
As they marched, the activists called on passersby to boycott the new supermarket and the other Yerevan City stores owned by MP Samvel Aleksanyan.