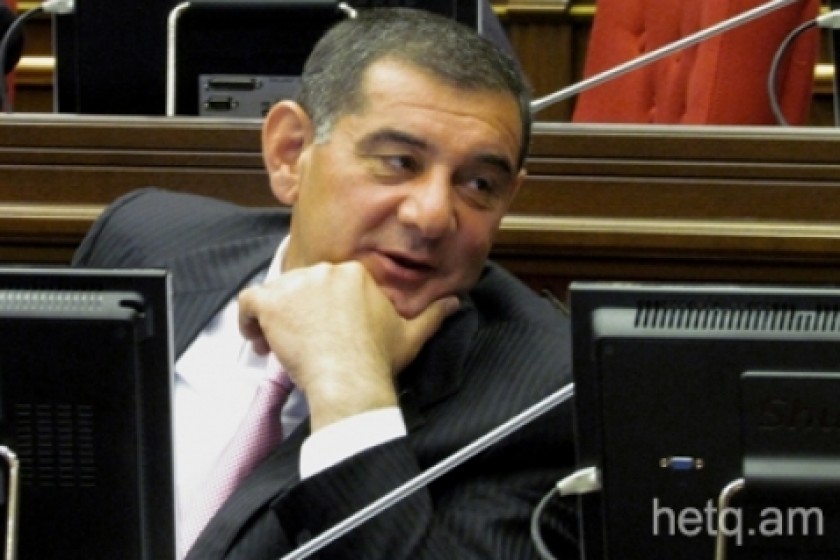 MP Karapetyan & Family: Little Revenue, but Lots of Cash
Prosperous Armenia MP Karo Karapetyan doesn't stand out as a legislator, presenting new bills to the Armenian parliament or even expressing his view on those introduced by others.
Karapetyan shows up at parliament from time to time, quietly takes his seat, pushes the "yes" or "no" button, and then departs soon thereafter.
This, in a nutshell, is Karapetyan's role as a legislator.
But the MP does stand out when it comes to his family finances.
While Karapetyan's salary last year as a legislator was 3.1 million AMD, according to his financial disclosure his bank accounts totaled 49.1 million and $108,000.
His wife, Hasmik Stepanyan, was registered as unemployed, but she had 53 million AMD and $100,000 stashed away in the bank.
The same puzzling state of affairs holds true for their son, Vilik. Even though he claimed no revenue in 2013, the MP's son had 85 million AMD and $260,000 in bank deposits.
Armenia's State Registry of Companies lists Vilik Karapetyan as the sole shareholder of Shahumyan Vino Ltd.
If you found a typo you can notify us by selecting the text area and pressing CTRL+Enter