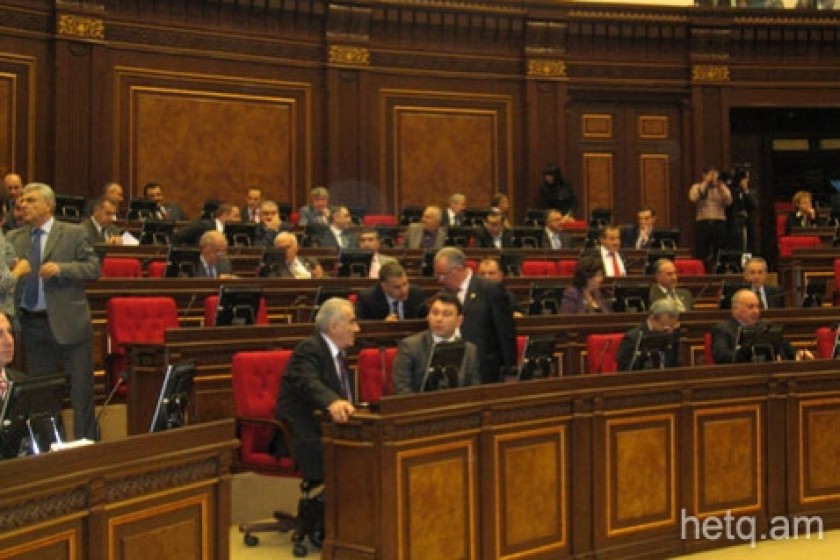 Armenian Parliament Rejects Bill Proposing Substitution of Term "Sex" for "Gender"
By a vote of 58 to 43, Armenia's National Assembly rejected a Prosperous Armenia Party bill that would have amended the "Law on Social Protection of Military Service Personnel and Their Families."
The bill's sponsors had argued that the level of social protection for military personnel and their families is far from adequate and that a resolution of the issue was also of moral import.
Sponsors also claimed that the changes corresponded to clauses contained in then government's 2012-2017 project aimed at raising the accessibility of medical services for the most socially vulnerable and needy sectors of society.
The parliament also rejected, by a vote of 60 to 44, a Prosperous Armenia Party bill that would make changes to the "Law on State Living Pensions".
A third bill, this time introduced by the Rule of Law Party calling for changes to the "Law on Ensuring the Equal Rights and Opportunities of Men and Women", was also rejected.
Bill sponsor Heghineh Bisharyan had argued that changes were necessary given the differing perceptions of the term "gender" that had cropped up in the public.
MP Bisharyan proposed that the term "sex", or another Armenian equivalent, be substituted instead.
After a heated debate, the bill was voted down 42 to 20, with 23 abstentions.