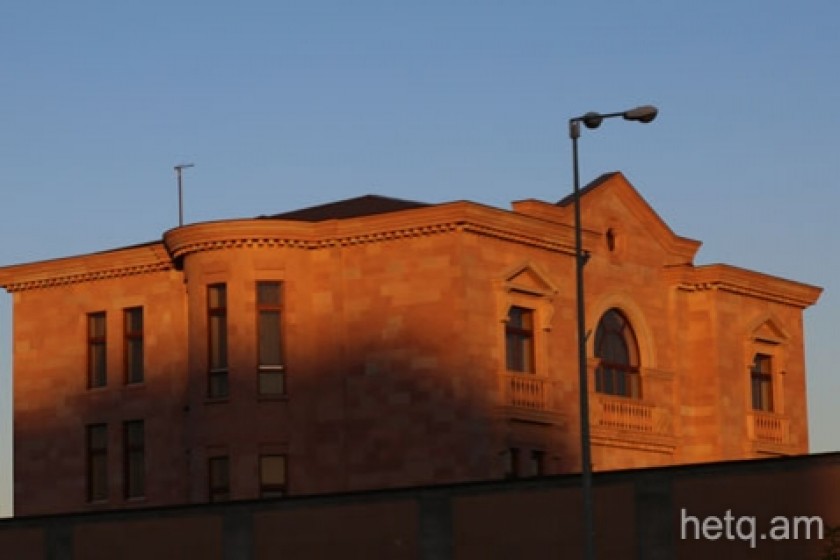 MP Pashinyan to Control Chamber Head - 'Come clean about your assets'
Armenian National Congress (HAK) MP Nikol Pashinyan today grilled Ishkhan Zakaryan, set to be re-nominated to head Armenia's Control Chamber, as having bowed to pressures brought to bear by President Sargsyan to "keep quiet" about revelations of abuses in state procurements and expenditures.
A few months ago, Zakaryan presented a report to parliament revealing the abuses, running into the millions, and was quickly criticized by President Sargsyan for overstepping his bounds and for exaggerating the problem.
The report initiated a heated debate in the legislature, giving way to rumors as to who would be dismissed as convenient scapegoats.
"That entire debate was held before the eyes of the public and now the public wants to know who purchased those cables, why they were so expensive, and who in government will be punished," declared Pashinyan.
(At the time of the report, Zakaryan held up a cable as an example of government waste, claiming that while a similar item could be purchased in any Yerevan store for 120 AMD, government agencies had paid several times more.)
Pashinyan also referred to the expensive home (photo) of Zakaryan, asking how he was able to construct it on his meager state salary.
The MP implied that since Zakaryan was being backed for re-nomination by President Sargsyan, it was more than likely that he had received certain assurances from on high that there would be no investigations into his assets and property, in return for his silence on abuse revelations.