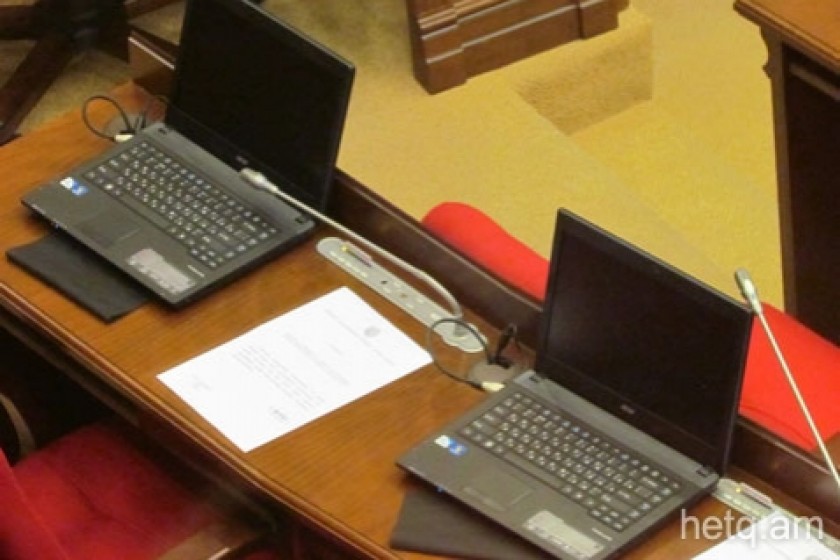 Government Coalition MPs Sabotage Parliamentary Hearing on Pension Fund
MPs of the ruling government coalition didn't show up today for a special parliamentary hearing called by the opposition to postpone the launch of the mandatory pension fund system due to start on January 1, 2014.
According to parliamentary procedure, in the absence of a quorum, MPs have three hours in which to register. If a quorum is not reached the session is nullified.
Republican Party Faction Secretary Hovhannes Sahakyan told Hetq that he could not comment on the coalition's move to sabotage the session at this time since the faction was in conclave.
While the session inside was in doubt, outside the parliament demonstrators had gathered to oppose the pension system.
The protestors are now heading towards the Government Building.