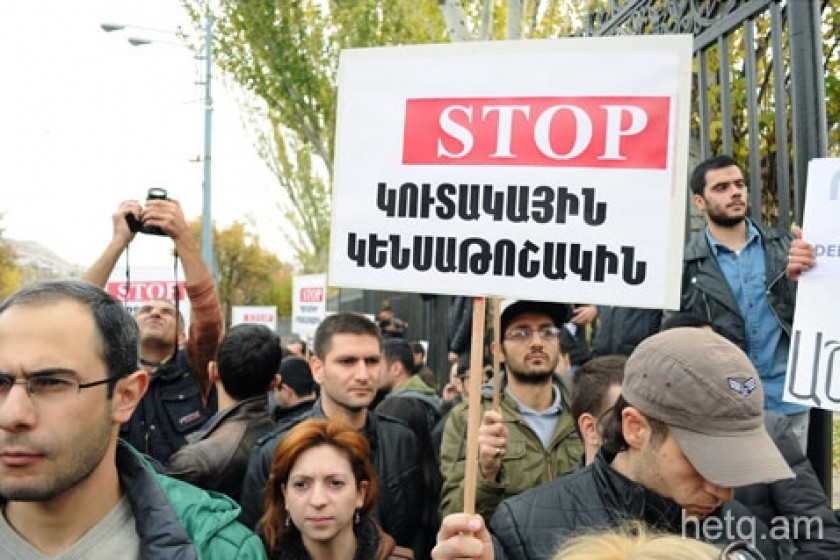 Hundreds March to Protest Launch of Mandatory Pension System
A few hundred people marched to the National Assembly today to voice their opposition to a new mandatory funded pension system set to begin as of January 1, 2014.
Inside the parliament, a special hearing was planned to debate an opposition proposal to postpone the start of the system by one year.
Under the plan, those born after 1974 will have to contribute from 6.6-13% of their wages into the system.
The hearing, however, never took place as ruling coalition MPs never showed up.