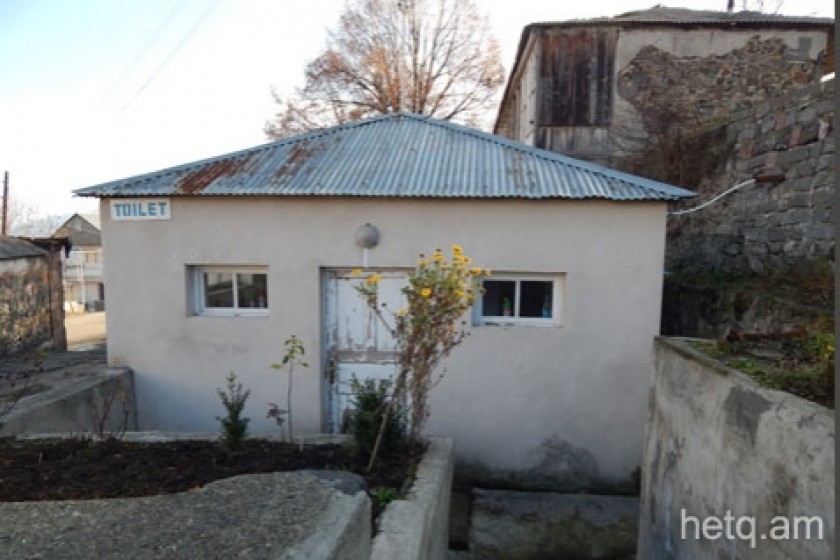 Sanahin's $21,500 Public Toilet Being Used as Storage Space
A $21,500 public toilet built in 2007 near the entrance to Armenia's famous medieval Sanahin Monastery is now being used as storage space by local vendors.
I got the scoop on the expensive toilet from Siramarg Simonyan, a senior citizen who can be seen cleaning up around the monastery every morning.
Siramarg volunteers her services, assisting her sister Sokhak who is a salaried cleaning employee at the monastery.
When I approached Mrs. Siramarg and expressed my thanks for her efforts, she smiled but complained that the toilet wasn't being used for its intended purpose.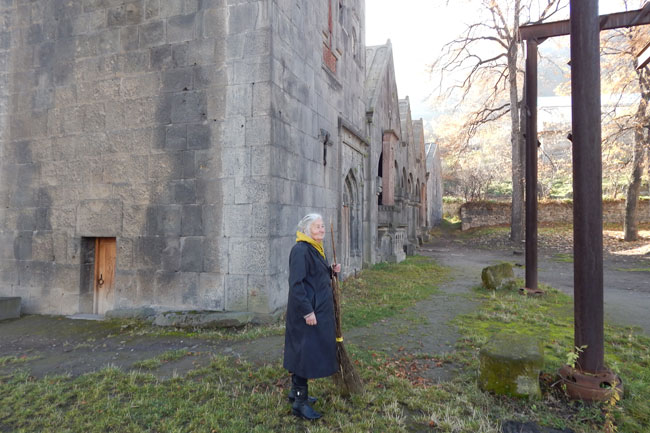 "Visitors to the monastery relieve themselves out in back, near the small hut where candles are sold. Sometimes, upon exiting the church, we come across men with their backs turned doing their business. It's quite embarrassing."
When I asked why visitors don't use the toilet instead, Mrs. Siramarg said that local women vendors often use the area in front of the toilet to make coffee and have lunch.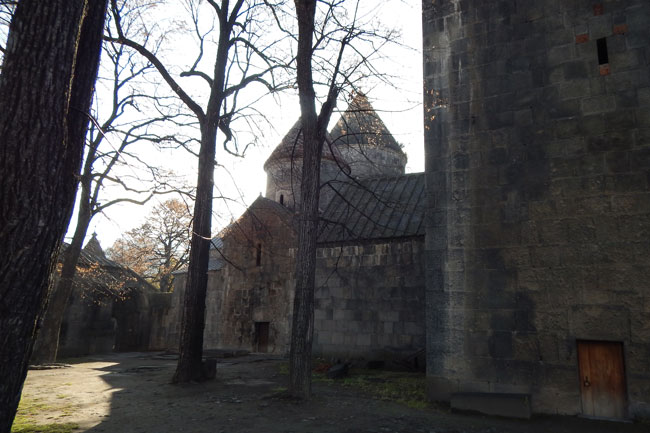 "Many don't use the toilet because they feel embarrassed," she said.
A woman working in a food store nearby also complained that the vendors use the building as storage space.
Mrs. Siramarg told me that the Alaverdi Municipality, who paid for the toilet in the first place, needs to address the issue before the next wave of visitors in the spring.