Anti-Pension System Protestors: 'Hands Off Our Salaries'
Scores of people gathered outside the Government Building in Yerevan today to protest the launch of a new mandatory pension system in Armenia scheduled for January 1, 2014.
Arguing that the system, which will affect those born starting in 1974, is unconstitutional, protestors held signs reading "Hands Off My Salary" and "Stop the Pillage".
When Alexander Ghazaryan, Head of the Government Public Reception Department, came outside to hear their grievances, the protestors demanded that he respond to all their questions regarding the pension system right then and there.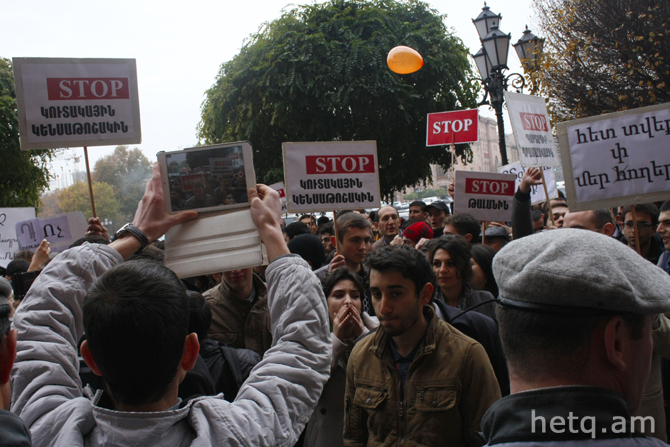 Ghazaryan that he wasn't in a position to do so, suggesting that they put their questions in writing for submission.
The protestors drafted a petition in writing and handed it to the official, who immediately left.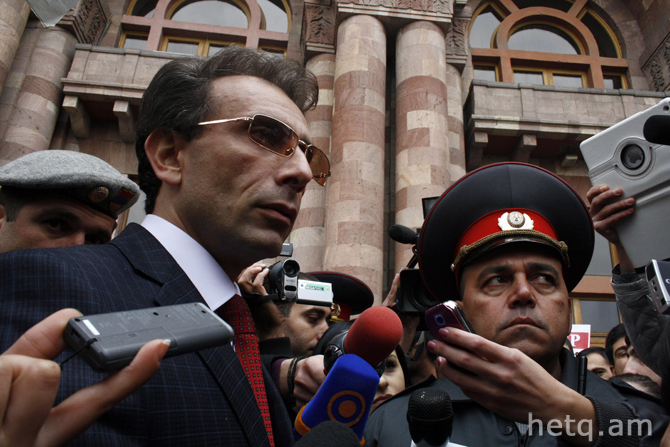 As Ghazaryan entered the building, the protestors began to chant "Coward".