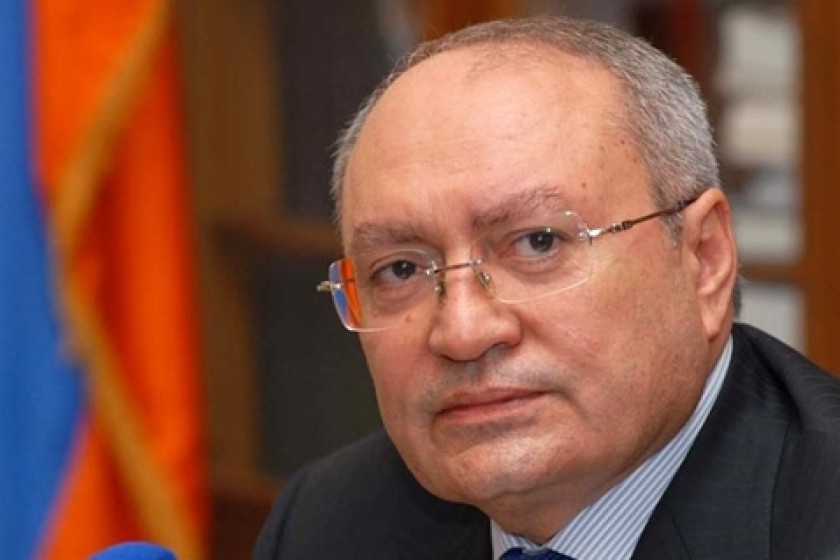 All In the Family: The Flourishing Businesses of Former Prosecutor General and Sons
On February 2, 2013, the rural community of Byurakan in Aragatzotn Province granted easement rights to Telia Mining LLC for the construction and maintenance of mini-hydro plant pipelines on several parcels of its land.
Telia Mining agreed to pay the community 300,000 AMD annually.
The company, founded on September 29, 2013, is wholly owned by Misak Hovsepyan, son of former Armenian Prosecutor General Aghvan Hovsepyan.
Misak Hovsepyan now serves as the director of the Number 5 Children's Dental Clinic.
In his 2011 financial disclosure, Misak Hovsepyan reported 57.1 million AMD in revenues, of which 767,000 was salary. Another 9.3 million was in the form of corporate dividends and 47 million was from property sales.
Hovsepyan also reported 60 million in cash.
In 2012, Hovsepyan purchased a plot of land for 78.7 million.
Misak Hovsepyan's older brother Narek owns a 50% stake in Trans-Systems Ltd
(Mikayel Zalinyan - son of Yerevan State University Vice rector for Financial and Business Affairs Ashot Zalinyan - owns a 10% share in the same company)
Narek Hovsepyan owns a 25% stake in Kontsern-Energia-GES.
In 2011, Narek reported 51.8 million in revenues; of which 2.3 million was salary and 49.4 million in dividends. He had 128 million in cash.
Given that these financial disclosures are hardly ever checked, no one in government can assure taxpayers that under-reporting of income and assets isn't taking place.
In 2011, Aghvan Hovsepyan reported 7,889,525 AMD in revenue – this was his salary as Prosecutor General. Nevertheless, he reported 12.1 million Euros in bank deposits.
Financial disclosures do not require sources for such asset amounts.
The following year, the Prosecutor General's revenue basically stayed the same but his cash holdings rose to 14.1 million Euros.
For comparative purposes we should note that in 2010 Aghvan Hovsepyan's only revenue source was his salary of 7,818,000 AMD.
This begs the question, what good are financial disclosures when no one in authority is reviewing them for such glaring inconsistencies.
If you found a typo you can notify us by selecting the text area and pressing CTRL+Enter