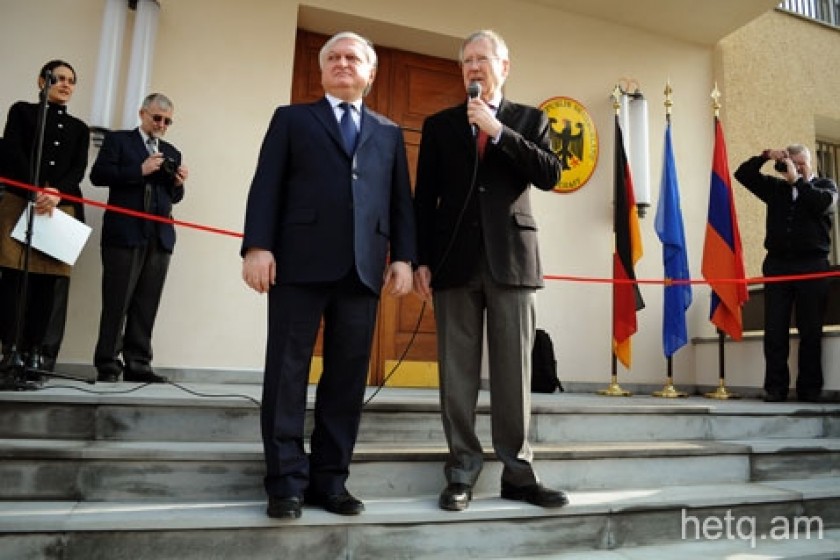 German Embassy Gets 3.2 Million Euro Face-Lift
3.2 million Euros was spent to totally reconstruct the German Embassy in Yerevan, which officially reopened today.
On hand at the opening ceremonies were German Ambassador Rainier Morel and Armenian Foreign Minister Edward Nalbandian.
German and Armenian companies were contracted for the job which took two years to complete. The embassy continued to function throughout the construction.