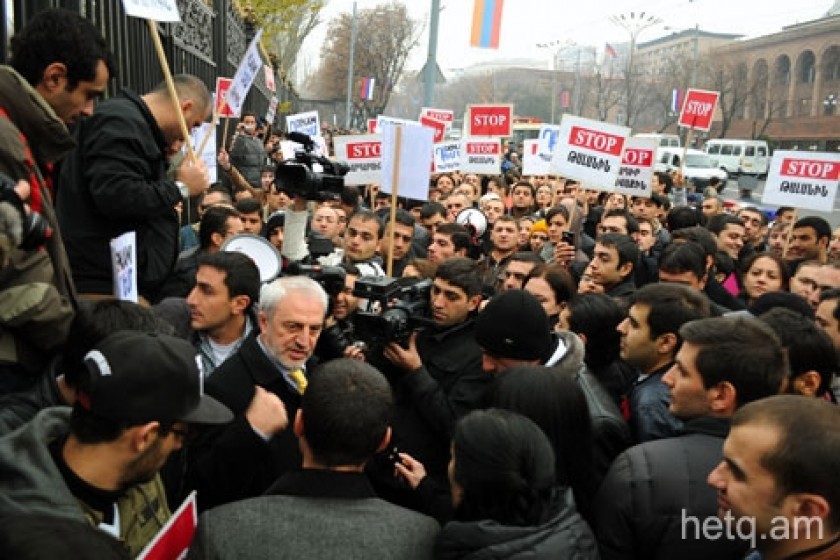 Mandatory Pension Protesters March to Presidential Palace
Scores of protesters who had gathered outside the National Assembly in opposition to the scheduled January 1 launch of the mandatory individual pension system in Armenia, have now set their sights on the Preidential Palace.
Inside the legislature, a special debate regarding possibly postponing the launch never took place according to HAK MP Aram Manukyan who came outside and addressed the protesters.
Opposition MPs are seeking to postpone the start of the new pension system by one year, arguing that serious questions remain as to who will manage the investment fund and oversight matters.
MP Manukyan told the protestors that a vote will be held tomorrow and urged them to return.
"The government is afraid of the masses and only a big turnout will force them to hear your demands," Manukyan said.
The protesters have now gathered near the Presidential Palace located at bit further up Baghramyan Avenue. Police units have cordoned off the area.