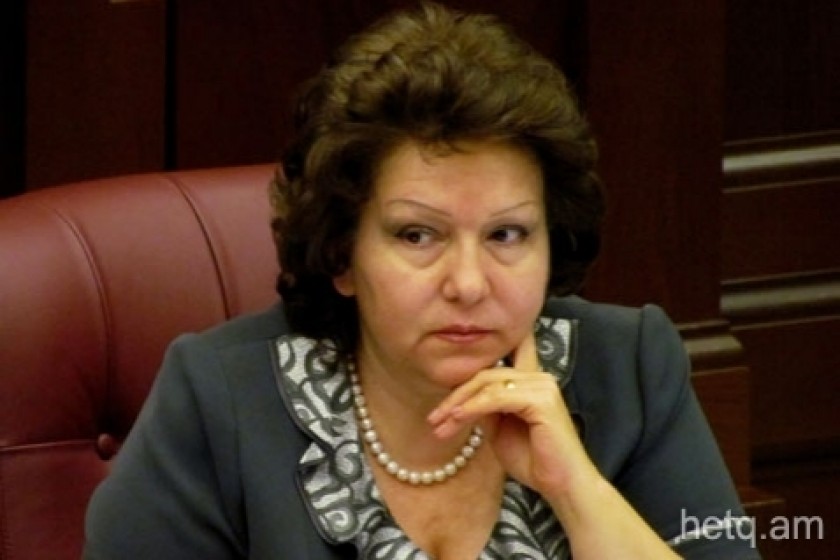 Parliament Vice-Speaker Toasts "Beautiful" MP On Her Birthday
A festive mood reigned in the legislature. Naturally, MPs were as boisterous as ever, joking with colleagues, and failing to heed the admonitions of the parliament speakers.
Today's session was chaired by Vice-Speakers Hermineh Naghdalyan (photo) and Edward Sharmazanov, both from the ruling Republican Party.
Naghdalyan even took a few minutes to toast Republican Party MP Arpineh Hovhannisyan on the occasion of her birthday.
"Together, let's congratulate our beautiful deputy. We wish her health, happiness and all the best."
Afterwards, Naghdalyan instructed that the microphones be turned off for those MPs asking for time to ask about procedural matters. The vice-speaker said the chamber had more substantive issues to discuss.