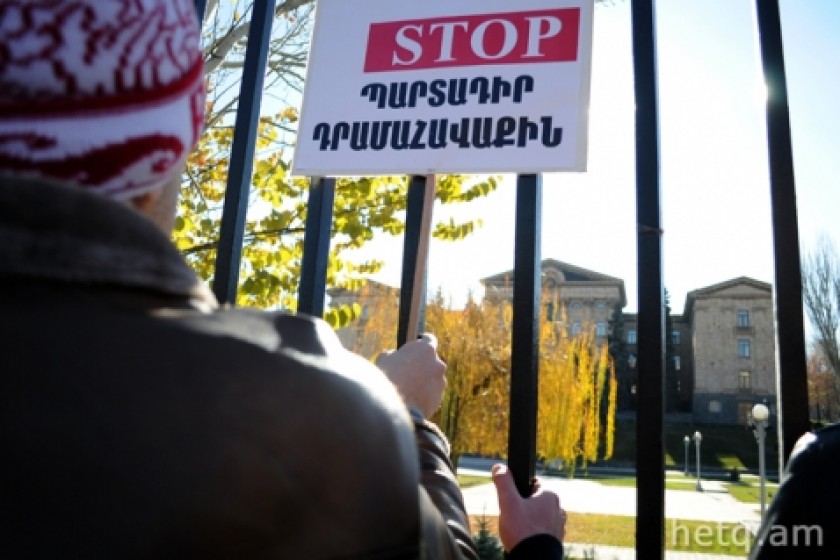 PM Sargsyan: "We worked on the pension system for ten years and it's fair"
In his address today at the National Assembly, Armenian Prime Minister Tigran Sargsyan tried to allay concerns regarding the new mandatory pension system set to take effect as of January 1.
Sargsyan said that he and his team have been working to the plan for ten years and that the time had come to introduce such a savings plan, especially since Armenia is an "aging" society and that the number of pensioners, now at 510,000, would rise significantly in the next ten years.
Next year, the government will spend 240 billion AMD on pensions to the retirees.
Sargsyan noted that the decision to implement the system hadn't been easy for the government but that it was 'fair and equitable'.
Some in Armenia have taken to the streets to oppose the pension system, believing that it is flawed and should be voluntary, not mandatory.