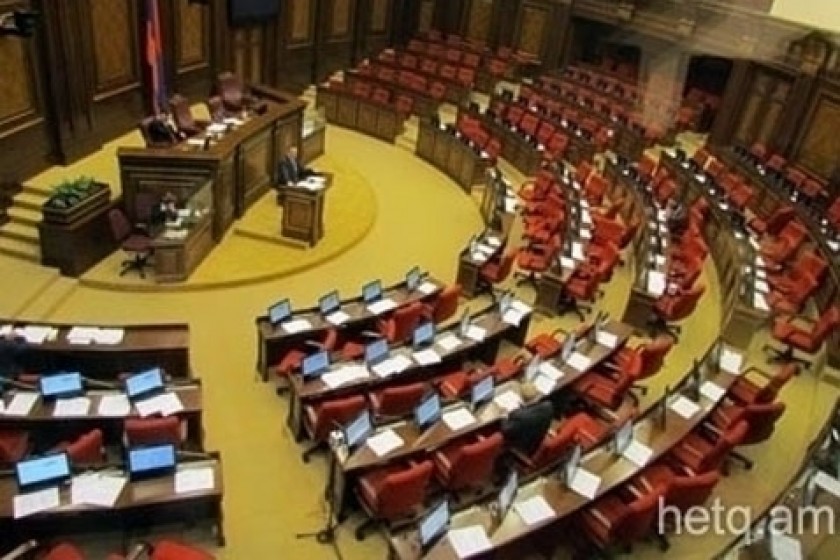 National Assembly Passes Bill Raising Government Salaries
By a vote of 73 to 37, Armenia's National Assembly today passed a bill that would significantly raise the salaries of government officials, including MPs.
The salary bill was part of a legislative package that also included the government's proposed 2014 budget. This too was adopted by a vote of 70 to 40.
The budget puts revenues at 1.135 trillion AMD; expenditures at 1.246 trillion; leaving a deficit of 110.5 billion.
Voting in favor of the bills were MPs from the ruling coalition (Republican and Rule of Law parties). Those voting in opposition were the HAK (Armenian National Congress), ARF, Heritage, and Prosperous Armenia.