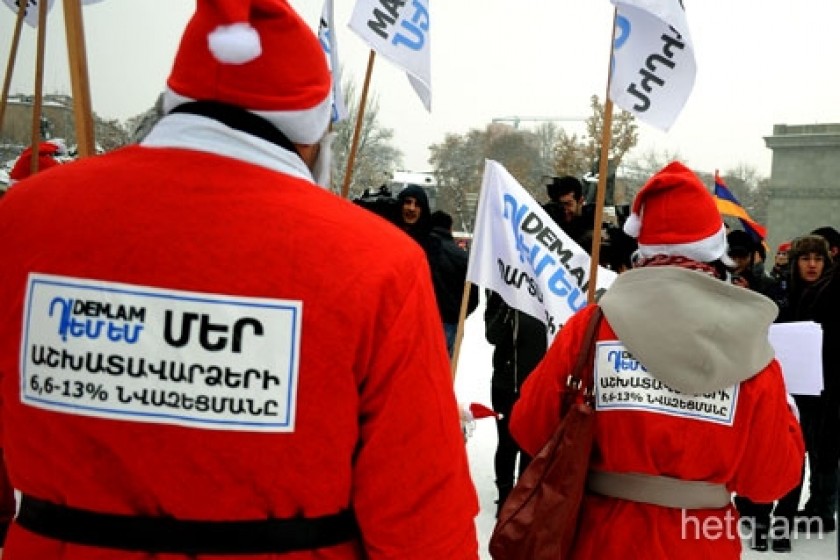 Santa Clause Activists Warn of Impending Wage Cuts Due to Pension System
Roving bands of Santa Clauses handed out flyers to those braving the icy streets of Yerevan today, warning them of cuts to their salaries come January 1.
That's when a new mandatory individual pension system kicks in, taking anywhere from 6.6% to 13% out of the wages of citizens born in 1974 or after.
The young Kris Kringles (tzmer paps/gaghant babas) assembled for a pep talk in Liberty Square and then broke into groups, each plying a different route.
They handed the flyers to adults and candy to children.
The festooned young citizen activists were members of an initiative working to either postpone the pension system or make it voluntary.
They have organized a variety of protests with this goal in mind.