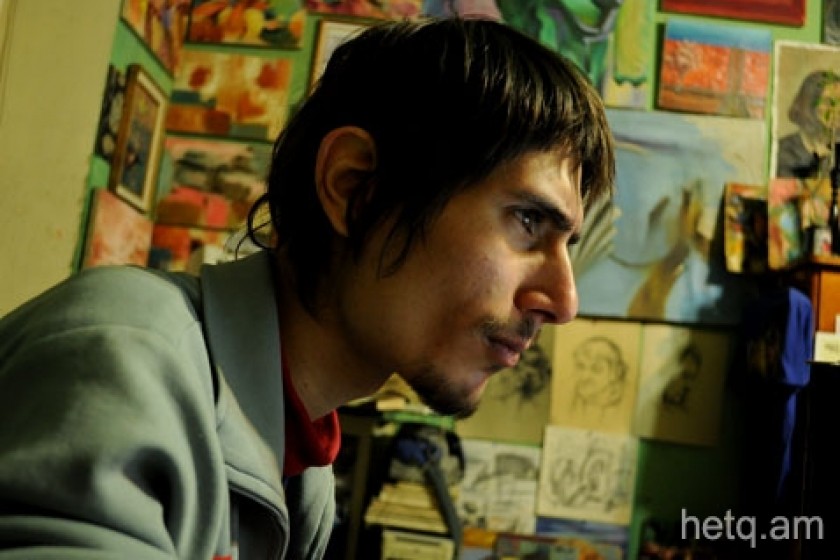 "Even art is a lie, but it's a lie that I need…"
Vahe Hakobyan is a young self-taught Yerevan artist. While he was admitted to the Fine Arts Academy, Vahe had to leave because he couldn't pay the tuition.
As soon as you step foot in Vahe's house, the first though that crosses your mind is to steal the mysterious mirror that bhags by the entranceway. When you step further inside, you realize that are greater wonders to be seen.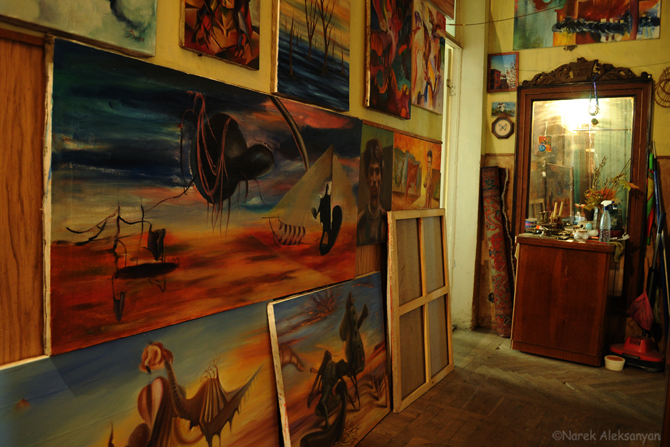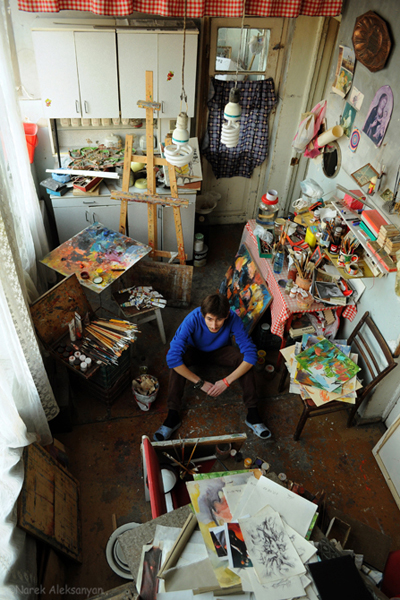 I won't be giving away any great secret by saying that Vahe is an artist, a painter. But as Vahe puts it, he's not a real painter without a diploma. Sometimes this fact creates problems when he wants to exhibit his work.
"I don't have a specific source of inspiration. Life inspires me, people and their actions. What they create, the beautiful and not so beautiful. Sometimes, I can hear a song and start painting it," Vahe tells me.
"In reality, painting is also deception because it doesn't exist, you create it. For example, that landscape painting hanging on the wall isn't really there. You deceive even in realistic paintings, but people need a certain amount of deception. Reality is very brutal, and people can't get by without that sweet deception. Even art is a lie, but it's a lie that I need, and not only me. There are many who derive aesthetic pleasure from lies."
"Sometimes, there are periods of disappointment. It's happened that I don't communicate with friends for several months. Then, they'd call – 'where've you been?' Surprised by the question, I'd answer – 'really?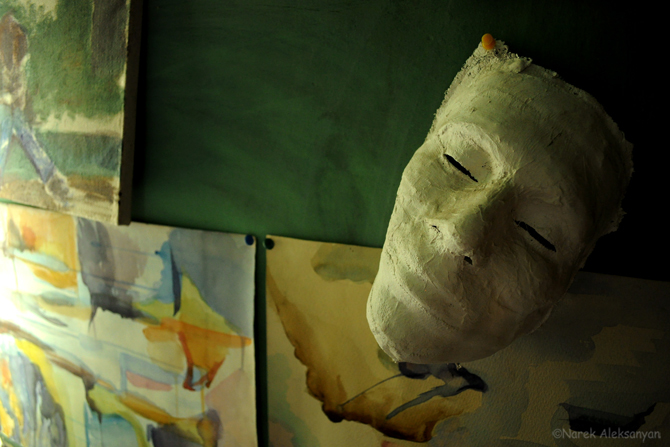 I guess I didn't notice.' But such periods are also necessary, for they are replaced with productive bouts."
"I have works that are liked by many. They call them masterpieces, but they're only experimental stuff. I can't specifically say it's my style. Sure, the attraction is there to paint in that style because it's also profitable. But if I understand that it's not the only style I want to paint in, I continue to experiment, both stylistically and in content."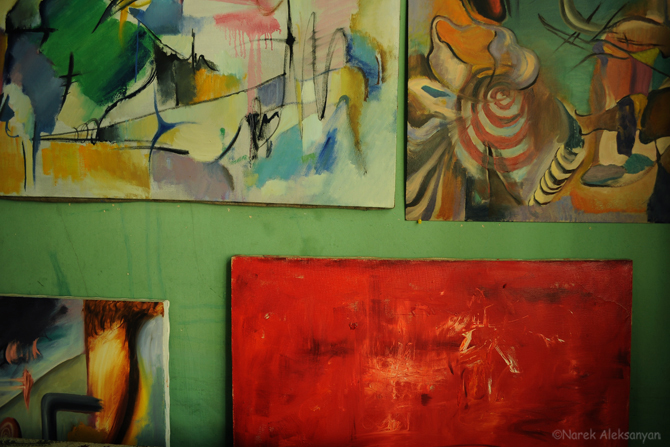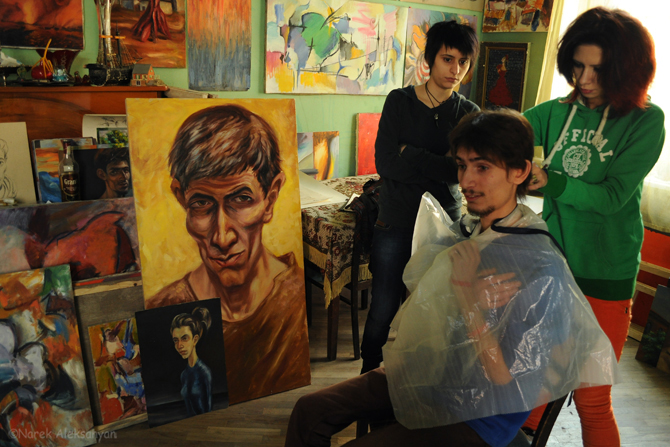 He trusts his friends more than the neighborhood barber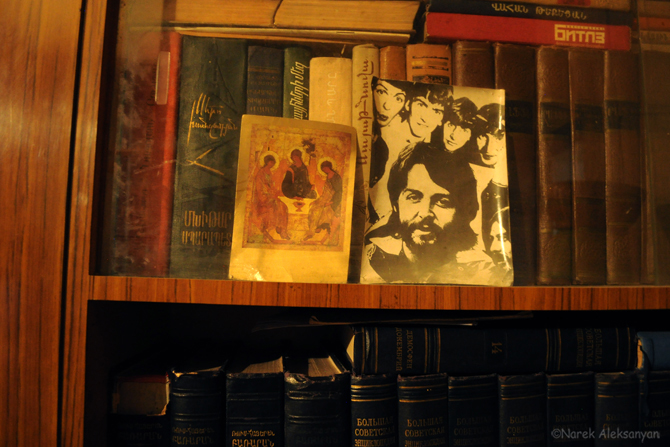 Mother and son communicate far afield via Skype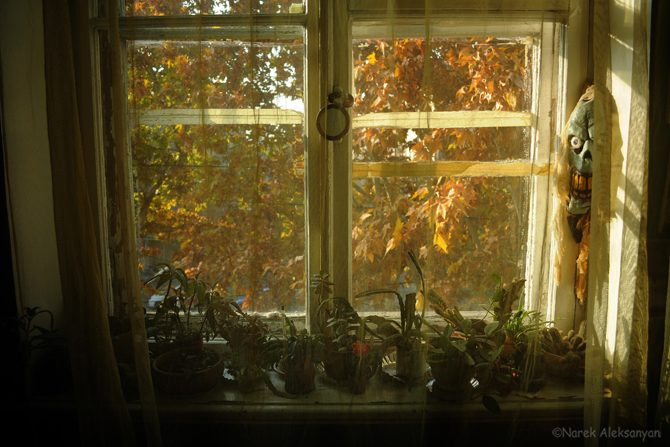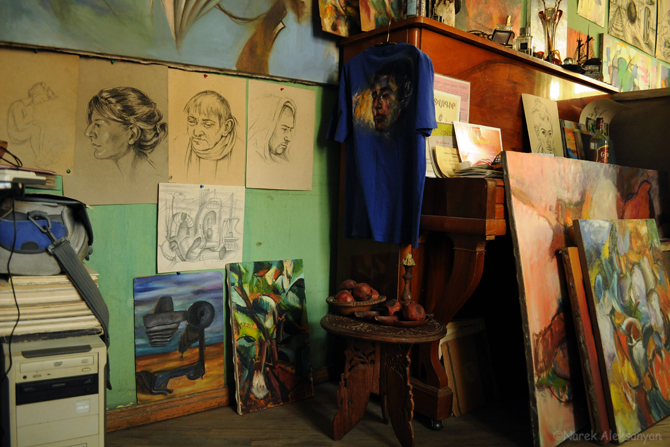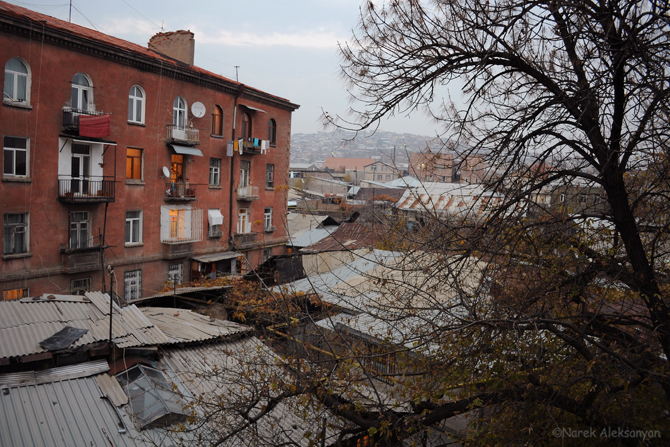 Vahe says the view from his window was much nicer before all the recent construction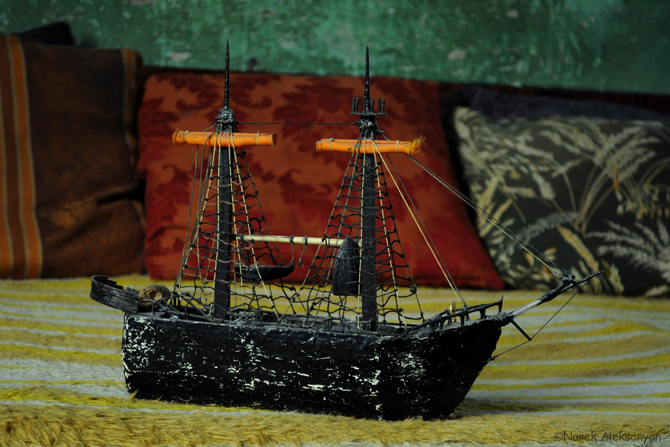 "I work a few days a week at the Art Café. Of course it's not the work I dreamed of doing as a kid, but, in a way, it pleases me. Otherwise, I wouldn't do it, even if the salary was great. The customers are all different and I get ideas just by talking with them. Later, those ideas become an image in my head. I also get a kick when customers don't believe that the paintings hanging on the walls of the café are the work of the guy who just brought them their beers."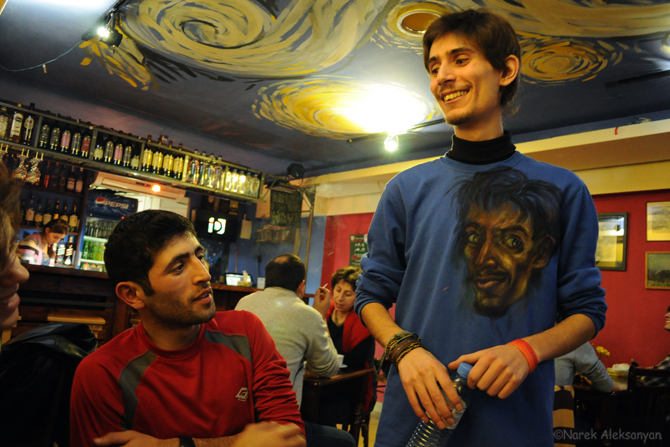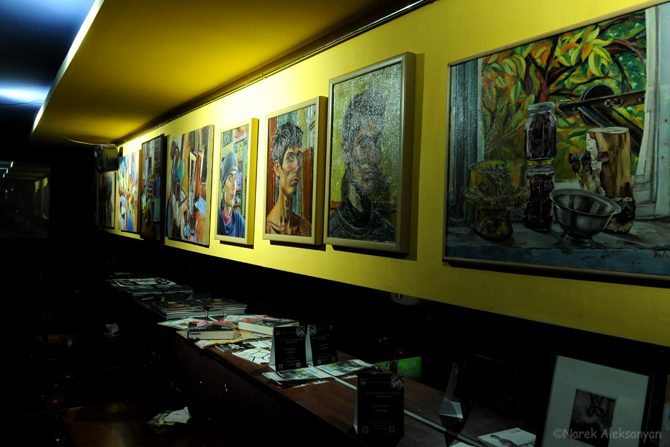 Vahe's works on display at Van Gogh, his second studio.