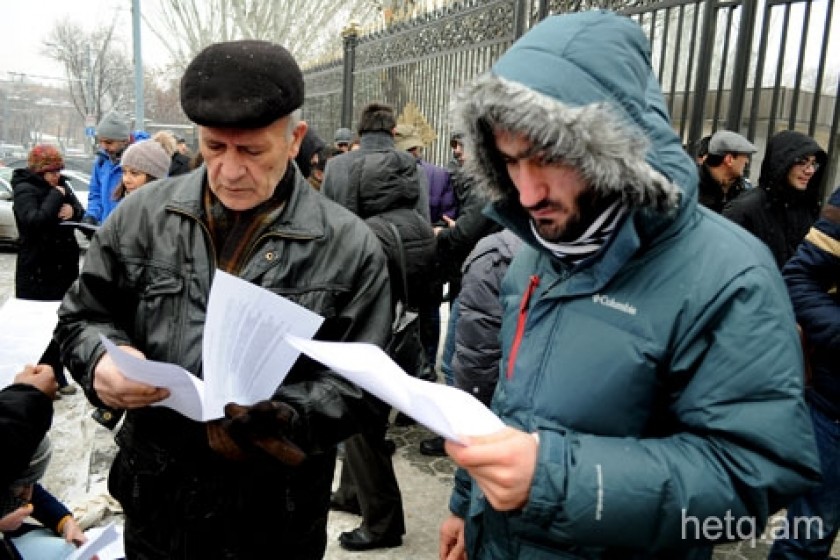 Protesters Oppose Gazprom Deal While Parliament Debates Its Ratification
The freezing weather that has enveloped Yerevan during the past week has raised the issue of future natural gas import prices from Russia to the fore of public discussion.
Braving the bone-chilling cold, a small number of citizens gathered outside the National Assembly, while inside, MPs were set to ratify or reject a number of energy treaties with Russia.
The protesters voiced their opposition to a December 2 treaty signed by Armenia and Russia that would transfer the Armenian government's remaining 20% stake in HayRusGazArd to Russia's Gazprom.
A few of the protesters temporarily blocked traffic on Baghramyan Avenue before being dispersed by police.
The special session is scheduled to last until 8pm.