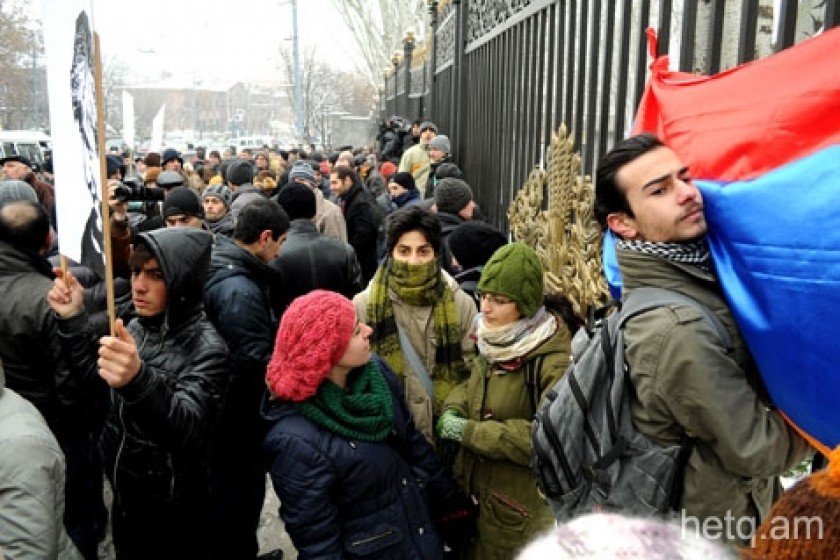 "Siberian Winter" Doesn't Deter Those Opposed to Russian Gas Deal
Several hundred people assembled outside the gates of Armenia's National Assembly today in opposition to a natural gas treaty with Russia that was up for ratification by MPs inside.
Despite the freezing temperatures, the protesters stood vigil outside the parliament even after they learnt that the treaty was ratified by the ruling government coalition by a vote of 77 to 0.
Four minority parties – HAK, ARF, Heritage and Prosperous Armenia – staged a walk out and boycotted the vote.
Like most recent civic protests, the vast majority participating were young people.
Chanting "We are the deciders", "Preserve Armenian sovereignty" and other slogans, the demonstrators called on the 'real' representatives of the people to reject the Russian gas deal.