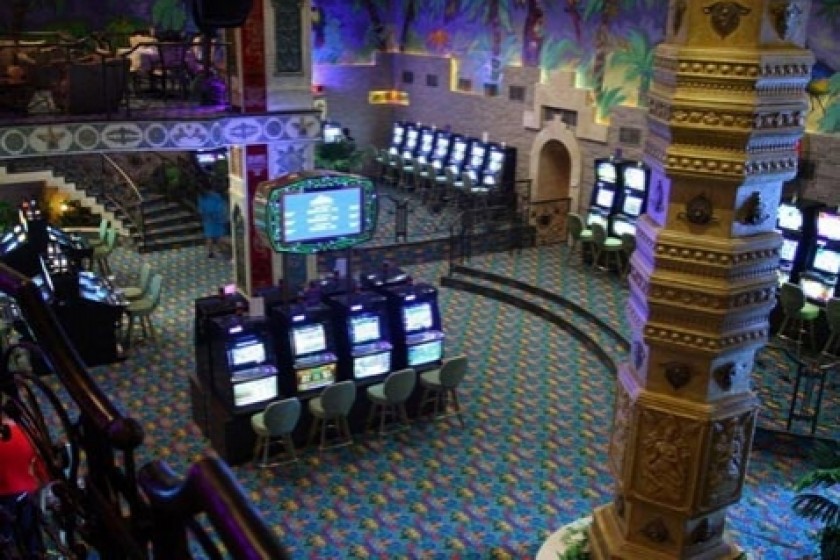 Armenian Oligarch to Build Another Large Casino
Prosperous Armenia party leader Gagik Tsarukyan plans to build a large casino named Onira Club on the highway between Yerevan and Abovyan.
This will be Tsarukyan's second such large project, after Shangri La Casino. The project is expected to cost about 61 billion AMD (about $150 million USD), more than the cost of building Shangri La, which is located on the road to Sevan and is part of the Paravon resort and recreation area. Onira Club likewise will be surrounded by a recreation area. According to the state registry, Onira Club's founders are Gagik Tsarukyan (48.6%), Djavahir Tsarukyan (48.6%), and Multi Group Concern LLC (2.79%).
But why does Gagik Tsarukyan need to have two large casinos in close proximity?
The answer is hidden in the RA Law on Gambling and Casinos. According to this law, beginning on Jan. 1, 2014, all casino owners and those offering games of chance or direct online gambling (through gambling halls) have to move their business out of Yerevan and other residential areas with the exception of Tsaghkadzor, Sevan, Jermuk, Meghri, and Zvartnots International Airport. There is also another exception: if the investment in building the casino exceeds 40 billion AMD, then the Armenian government can permit the casino to be built, with the condition of meeting certain criteria.
Since the investment value of Onira Club exceeds 40 billion AMD, the Armenian government on Dec. 26 approved its construction, while the remaining casinos must be removed from Yerevan since none of their investments exceeded 40 billion and none sought permission from the government, leaving only two large casinos — Shangri La and Onira Club, both of which belong to the same person.
There is perhaps one other reason why Tsarukyan has committed to building a new casino. Shangri La's founder is Cleopatra LLC, 50% of the shares of which Gagik Tsarukyan owns. The other half is owned by Shtormbreyn LLC registered in Moscow. It's possible that there are others linked to them. Also for consideration is that the day-to-day operations of Shangri La are run by the UK company Storm International, to which the Shangri La brand belongs. Onira Club, however, belongs solely to Gagik Tsarukyan.
As of Nov. 30, 2013, eleven companies are licensed to have casinos in Armenia, only one of which operates in Tsaghkadzor. Sixty-nine companies are licensed to offer games of chance, while five are licensed to offer lotteries.
If you found a typo you can notify us by selecting the text area and pressing CTRL+Enter