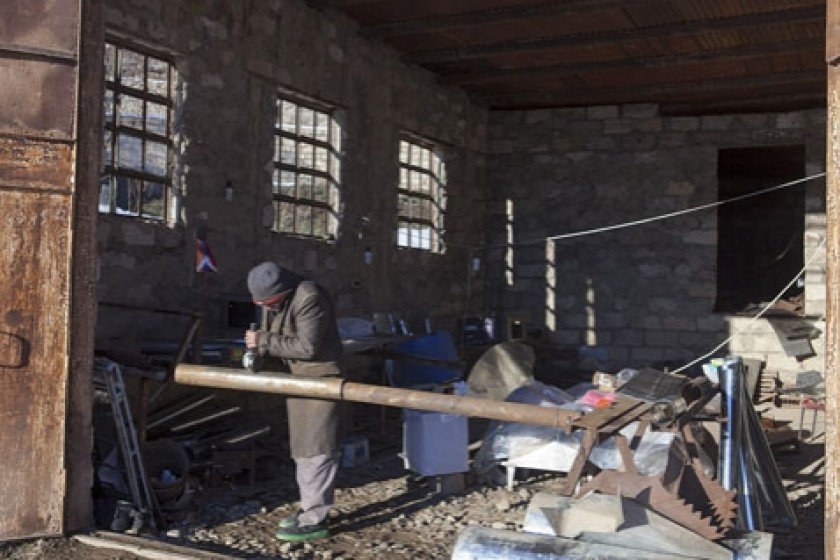 Sebouh from Syria: "Our final objective is here in Berdzor"
Working out of his garage, Sebouh is making a wood stove. He says it's the stove season. There's a lot of work, but he has no one to help him.
Even though his name on the passport reads Sibo Vachinyan, everyone in Berdzor knows him as Sebouh, the Syrian-Armenian.
Locals of Berdzor, the capital of the Kashatagh district of Artsakh, say he's the most successful Syrian-Armenian to have relocated here because he's started a business and he loves to work. Thus, Sebouh won't be leaving his new home.
In the meantime, other Syrian-Armenians who have moved to Berdzor don't know if they'll stay on or leave.
Sebouh tells me that he arrived in Berdzor in 2004 and bought a house and a car. He wanted to get married in Armenia and settle down in Berdzor. But he says they cheated him and took his house back due to some problems with the former owners.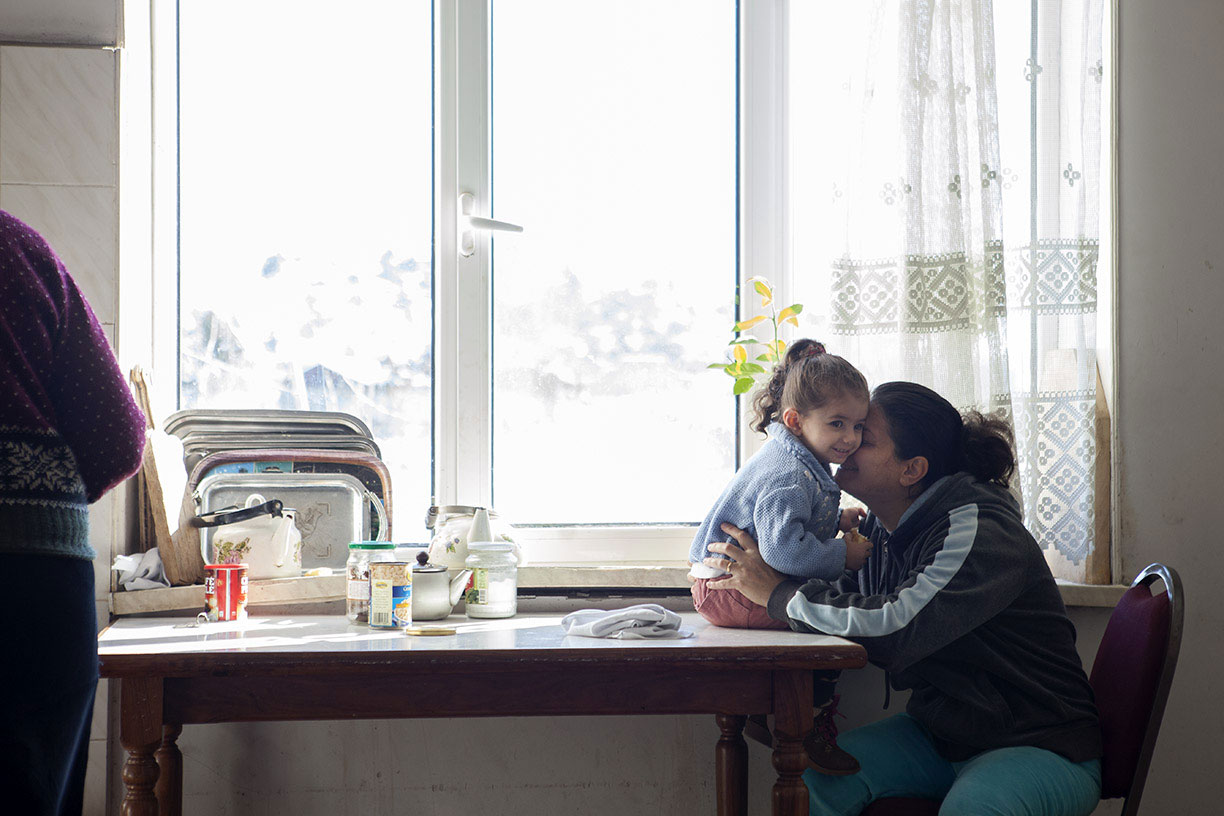 So, a disenchanted Sebouh returned to Syria. When the war broke out, he decided to come back to Berdzor. This time, he arrived with his family. He was able to obtain ownership rights to the garage he had purchased all those years ago and started to make stoves and stovepipes.
After returning to Syria from Armenia, Sebouh marries Vano Georgos. She's an Armenian, a Catholic, who didn't know Armenian. She's trying to pick up the language after relocating to Artsakh.
"We got so busy with work, we forget about our own personal lives," says 58 year-old Sebouh, explain his late marriage.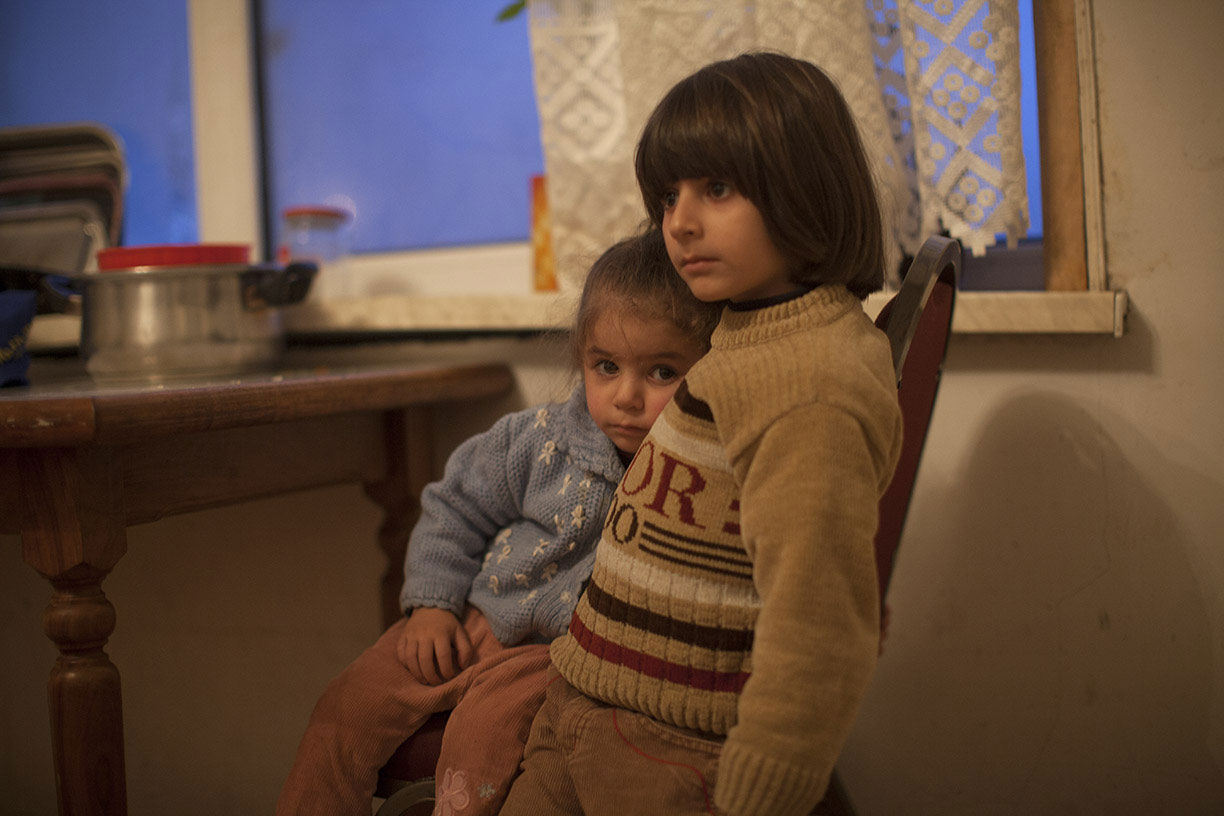 Today, the couple has two children – five year-old Avo and two year-old Tatiana. Every day at 6am Sebouh goes to his workshop. At 9am, he takes the kids to kindergarten and picks them up at five. They have dinner, and Sebouh then returns to the workshop for several more hours.
Sebouh isn't one to complain about the shortage of work orders, but it upsets him when customers don't pay or ask to cut them some slack.
"They tell me, give us a break, but they don't want to give me a break," says Sebouh, adding that he needs to get paid on time in order to purchase materials for pending orders.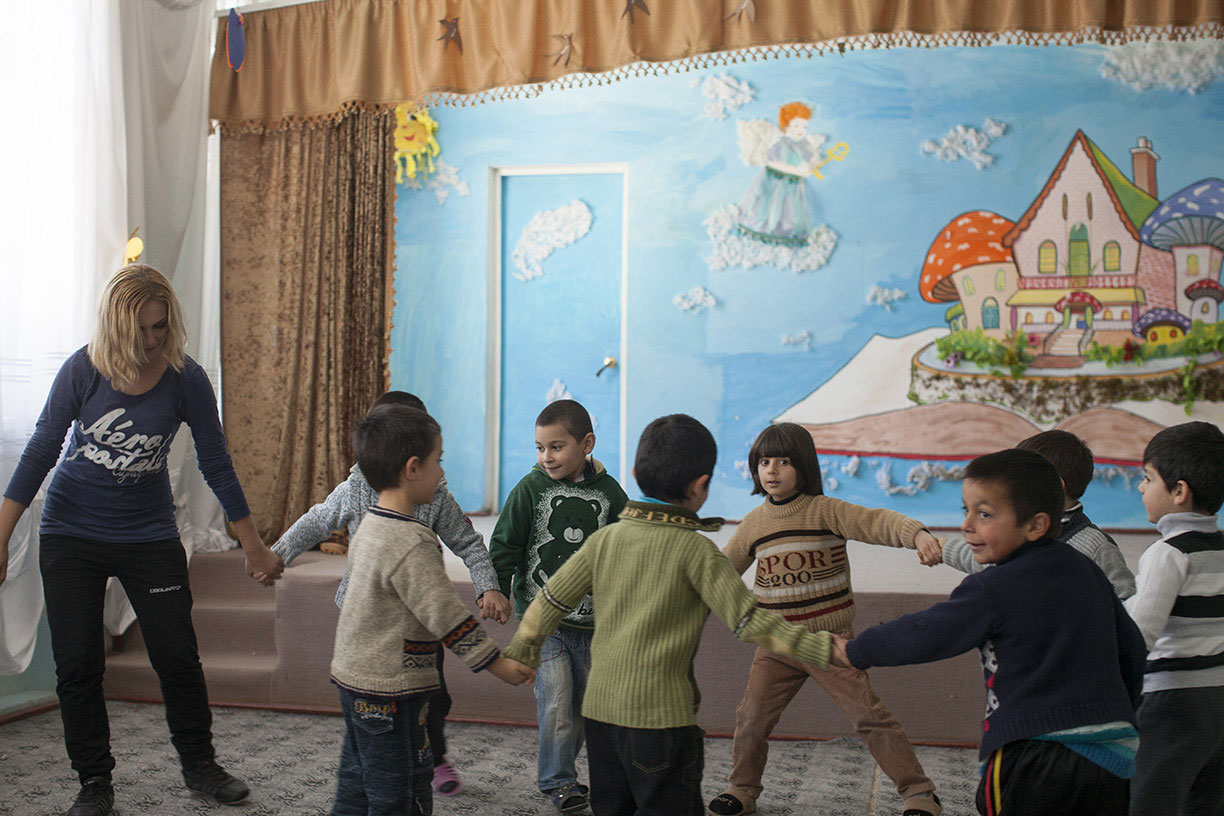 Someone present at our conversation jokes and says that it took awhile for Sebouh to learn the local way of doing things. Locals would come and ask for a grace period to pay. "They'd tell me, write my name down in your accounts payable book," says Sebouh, adding that he'd tell them that where he comes from such a thing isn't done. "So, the locals would answer, if you can't write our names, remember them," Sebouh says.
In the evening, Sebouh prepares a lentil and onion soup for dinner. Vano is preparing a number of chicken dishes. Sebouh boasts that he makes a better soup than his wife.
Sebouh says the family has gotten used to life in Berdzor and the only big problem remaining is housing. The family lives in a guesthouse allocated for Syrian-Armenian families.
He says the government has promised to allocate the family a house of their own very soon. Sebouh tells me that back in Syria he owned a house and a farm where he raised some 3,000 pigeons.
"That's all behind me. Our final objective is here," Sebouh says.
Photos: Eric Grigorian
If you found a typo you can notify us by selecting the text area and pressing CTRL+Enter