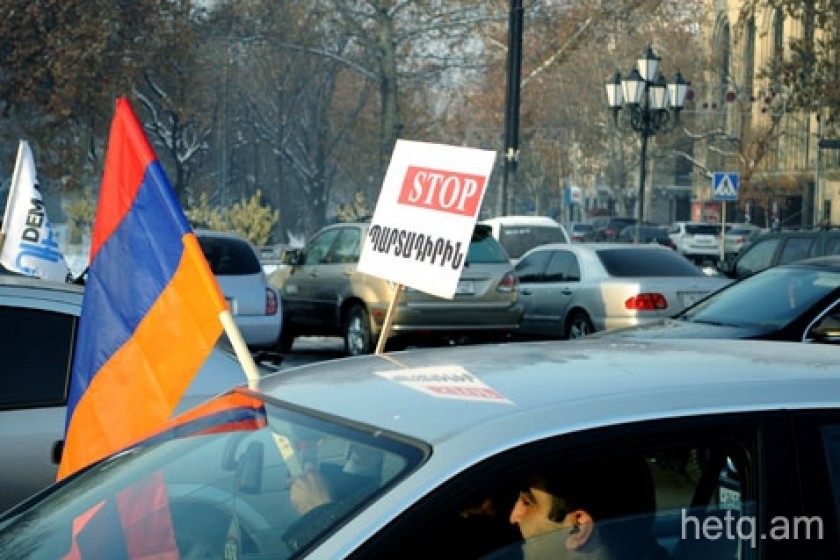 Cars Circle Republic Square to Protest Pension System
Cars and taxis circled Yerevan's Republic Square this morning to protest the mandatory individual pension system that took effect on January 1, 2014.
Honking their horns, and displaying signs and Armenian tricolors, the cars' license plates were photographed by police for possible fines later on.
Drivers also had affixed notices on their cars informing passersby of the January 18 demonstration in Liberty Square against the pension system.
Four political parties – ARF, ANC, Heritage and Prosperous Armenia – will participate in the protest and are urging their followers to attend.