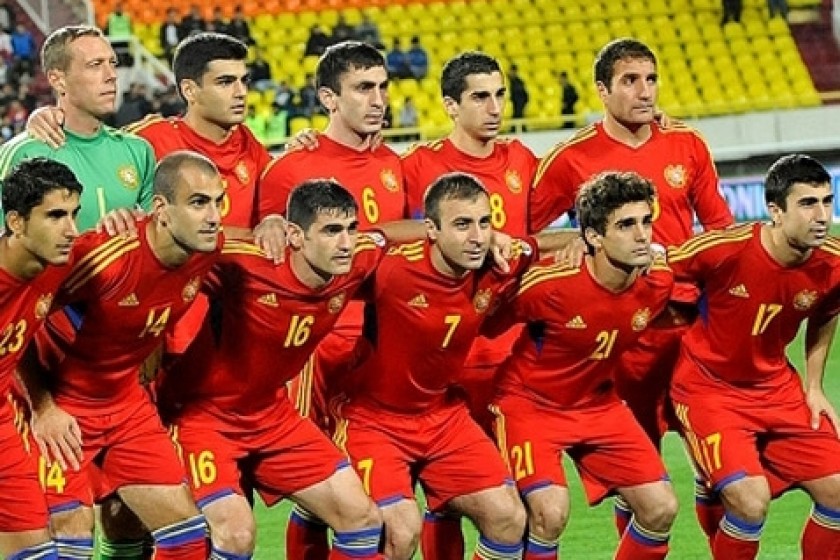 Armenia's Football Squad Drops 3 Spots to 38th Place
In the FIFA rankings published today, Armenia's national football team has slipped three spots to 38th place in the standings.
Regionally, Iran is in 34th place, Turkey in 45th, and Azerbaijan in 94th. Georgia trails the pack in 102nd place.
Spain tops the national rankings, followed by Germany, Argentine, Columbia, Portugal, Italy, Switzerland, Holland and Brazil.