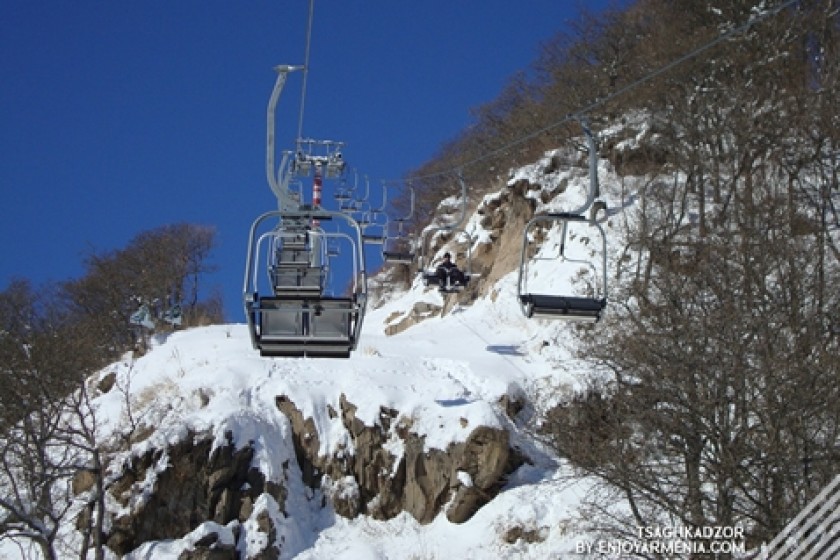 Russian Skier Left Dangling from Tzaghkatzor Ski Lift; Later Jumps
A Russian citizen spent two hours dangling in a Tzaghkatzor ski lift last Saturday after workers shut the power off and went home.
Oleg Ovizk, the unlucky tourist overlooked by the ski lift crew, decided to jump from the car and managed to make his way back to his hotel.
The next day, Oleg felt woozy. We weren't able to reach the skier by telephone for details as to his condition.
The Ministry of Emergency Services informed Hetq that they hadn't received any report of an incident at Tzaghkatzor and a ski lift worker we contacted by phone denied that any such thing had happened.
The worker seemed to remember that a skier had mistakenly sat in a lift car, but had exited without incident.
"If someone had actually jumped, they'd be dead. Did anybody die?" the worker asked.