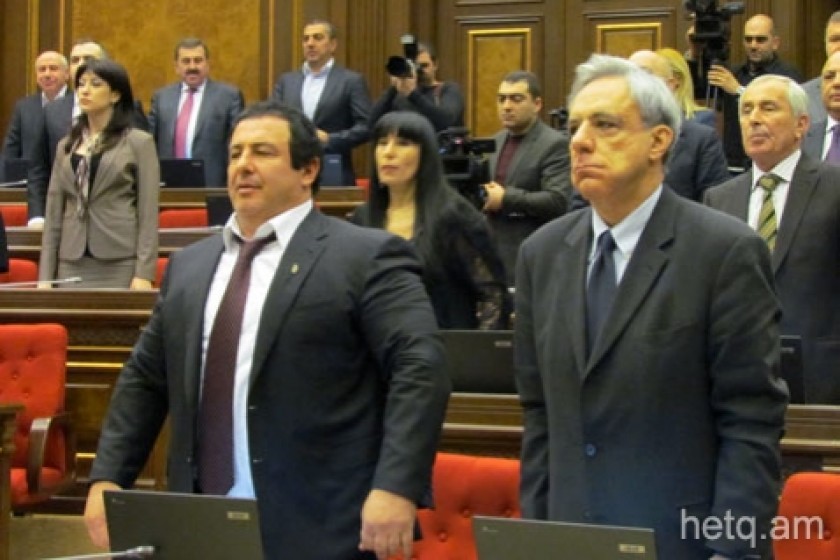 Parliament in Session: Tsarukyan Shows Up but is Tight-Lipped
Armenia's National Assembly was back in session today after the long winter holiday recess.
The session opened with a minute of silence for the Armenian soldier recently killed in a skirmish on the Artsakh-Azerbaijan line of contact.
Most MPs showed up today, even those who are strangers to the parliament for most of the year.
Upon spotting a number of bodyguards outside the chamber, members of the press figured that Prosperous Armenia party leader Gagik Tsarukyan showed up too.
Making his way inside, Tsarukyan refused to talk to reporters at length, adding that all their questions would be answered in the party's upcoming congress.
The only words he uttered were, "I congratulate you on the holidays gone by and most importantly, I won't answer any question."
Photo: Gagik Tsarukyan, Vardan Oskanian