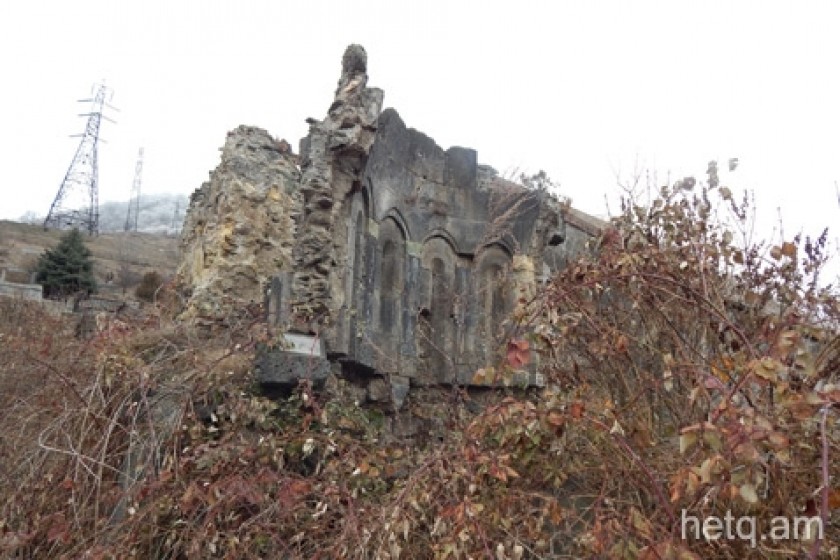 Historical Monuments Just Outside Sanahin Monastery Left to Ruin
Historical monuments just outside a UNESCO World Heritage site in Armenia's Lori province have been left to ruin.
Just 50 meters outside the ancient Sanahin Monastery in the area of the Sanahin village cemetery is the Zakaryans' tomb (mausoleum) built in the12th to 13th century. According to the inscription at the entrance, the tomb was built in 1189 by Zakaré and Ivané Zakaryan. Buried in the tomb are Vahram, Sargis, and Zakaré Sr. Zakaryans and their generation's members of the Arghutyan–Yerkaynabazuk dynasty.
At the end of the 12th century, in the days of Zakaryans' rule, Sanahin had once again become a scientific and cultural center. The dilapidated10th century St. Jacob (Sourb Hakob) Church can be found next to the mausoleum. Next to this is the 13th century Holy Resurrection (Sourb Haroutyun) and the 11th century St. Karapet (Sourb Karapet) churches, the 13th century St. Sargis (Sourb Sargis) chapel, Grigor Tuteordi's valuable khachkar (cross stone) built in 1184 next to the northern wall of Holy Resurrection church, and many other ancient khachkars. All of the monuments are of historical value: they are part of the Sanahin Monastery complex and are listed along with the monastery as UNESCO World Cultural Heritage sites.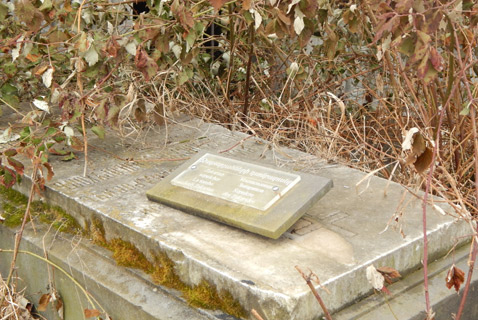 During the Soviet era, the Zakaryans' mausoleum, the dilapidated St. Jacob (Sourb Hakob) Church, Holy Resurrection, and the other valuable churches were surrounded by the graves of deceased villagers from Sanahin, and later they became part of the cemetery. Huge trees have sprouted on the roofs of the churches and mausoleum from lack of care; they are surrounded by bushes and are inaccessible for tourists. These marvelous historical and cultural monuments entrusted to the management of the Mother See of Holy Etchmiadzin have been neglected for too long.
Hetq today attempted to get information from the Mother See of Holy Etchmiadzin information service about the reasons for the desolate state of the historic monuments registered as part of the Sanahin Monastery complex and under repair by the Ministry of Culture of the Republic of Armenia. Hetq was informed that only head of the press service Father Vahram can respond to questions. However, Father Vahram, Hetq was told, is currently out of the country, returning after February 15.
Hetq will monitor the situation and report back once additional information is obtained.