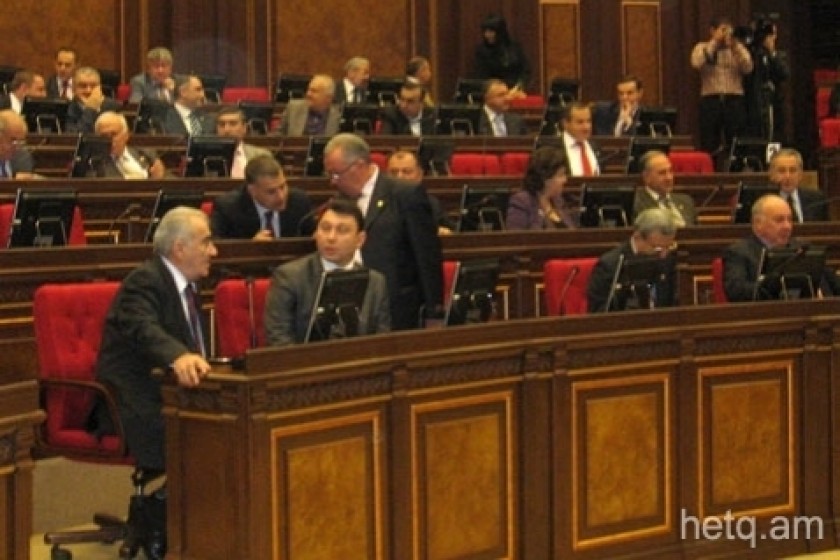 Armenia's Parliament Rejects Ad-Hoc Committee on Natural Gas Issue
By a vote of 58 to 44, Armenia's National Assembly rejected a proposal by minority parliamentary factions to create an ad-hoc committee to look into the country's foreign debt accumulated since 2011 in the natural gas supply sector.
The committee would have also reviewed natural gas pricing issues.
Expressing his frustration even before the vote took place, Heritage Party faction head Ruben Hakobyan said that even after two days of debate it is still unclear how Armenia racked up US$300 million in gas debt and on what basis the current price for the commodity is fixed.