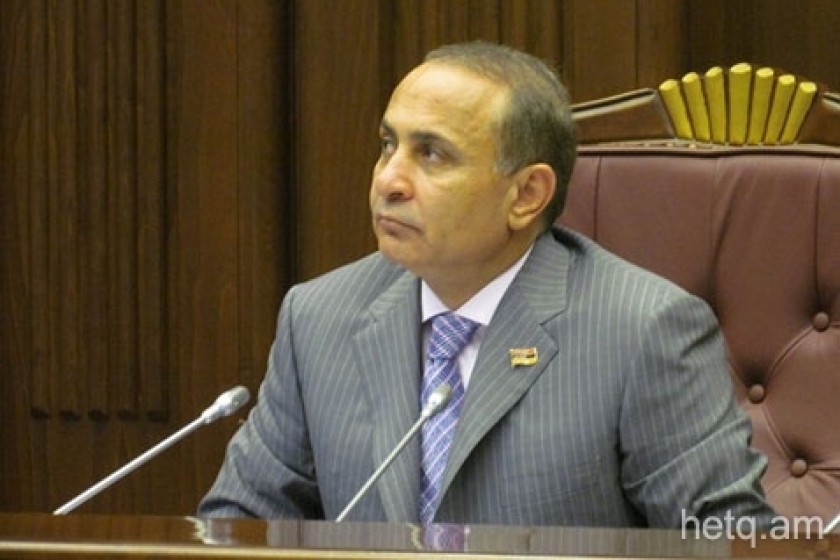 Parliament Speaker to Unruly MPs: 'This isn't a kindergarten class'
Armenian National Assembly Speaker Hovik Abrahamyan was forced to bang his gavel and call boisterous MPs to order today just a few minutes after the legislature opened for business.
Abrahamyan first berated Republican Party MP Spartak Melikyan. "Mr. Melikyan, we only see you once or twice, but when you show up you are disruptive," exclaimed Abrahamyan.
Even before finishing his reprimand, a commotion broke out on the other side of the chamber.
A flustered Abrahamyan responded, "I don't understand what I must say to make it clear that it's not permissible to disrupt these proceedings. This isn't a kindergarten class. Go outside and talk."