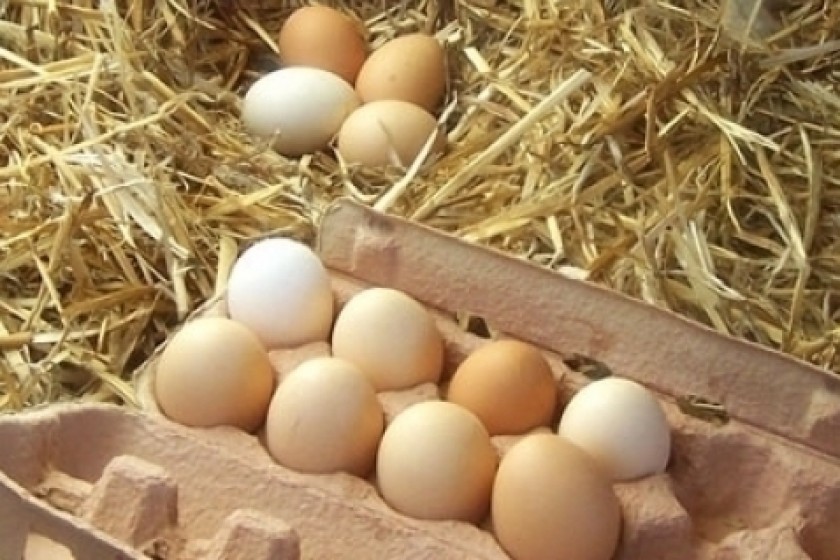 Importing Eggs a 'National Embarrassment', Says Consumers Union Prez
Armenia's State Revenue Commission has provided Hetq with some figures on egg imports to Armenia.
In December of 2013, Armenia imported 3.8 million eggs from Ukraine and1.2 million from Iran. In January of this year, 338,000 eggs were imported from Bulgaria and 324,000 from Ukraine.
Armenian Poultry Growers Union President Sergey Stepanyan told Hetq that conditions for equal competition between locally grown and imported eggs doesn't exist in Armenia because the expiration date stamped on various imported brands is two months, while the generally accepted norm is 25 days. Thus, local growers who adhere to the more rigid standard are at a disadvantage.
Armen Poghosyan, who heads Armenia's Union of Consumers, told Hetq that they have eggs imported from Ukraine stamped with a two month expiration date, claiming that such a long shelf life is impossible.
Poghosyan believes that eggs are now being sold in Armenian stores that are leftovers from the large quantities imported for the New Year's holidays.
Inspectors from the Ministry of Agriculture's Food Safety Inspectorate have been removing Ukrainian eggs stamped with the two month expiration date from the shelves of Yerevan stores.
Press reports claim that the confiscated eggs are now being sold outside Yerevan.
Armen Poghosyan argues that the government must do more to protect domestic egg producers.
"An egg isn't the same as a tractor, something that we can't produce ourselves. Importing eggs is an embarrassment," he said.