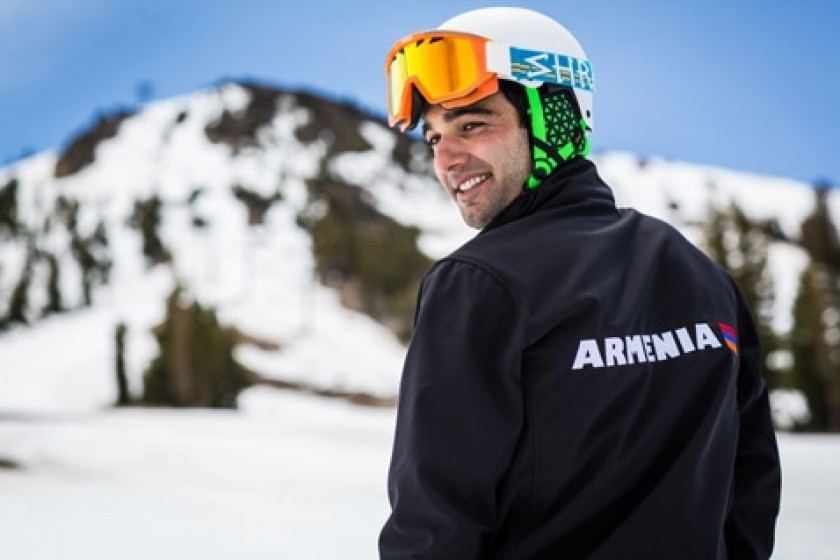 Armenian Comes In 46th in Men's Giant Slalom at Sochi
In today's Men's Giant Slalom Competition at the Sochi Winter Olympics, 26 year-old American born Arman Serebrakian, skiing for Armenia, ranked 46th in the combined tally.
He finished 8.51 seconds behind the winner in Run 1 (54th place) and 5.62 seconds behind the leader in Run 2 (42nd place). His result is the sum of the skier's times on the two different courses.
Only 72 of the 108 skiers registered for the race participated in both runs.
Serebrakian is scheduled to compete in the Men's Slalom on February 22.
(In the slalom, athletes must ski a course marked with flags and gates that are spaced much closer together than in the downhill event, giant slalom, or super giant slalom.)