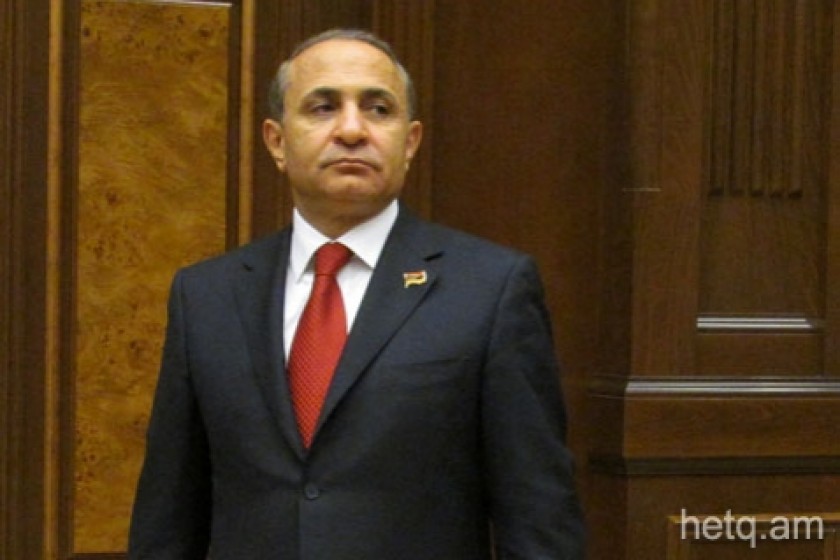 Wiretapping in Armenian Parliament? Opposition MP Challenges Parliamentary Speaker
Armenian National Congress MP Aram Manoukyan asked National Assembly President Hovik Abrahamyan why for more than a week wires are being connected and video cameras are being installed in their offices, and in the yard and corridors of the parliament building.
"Mr. Abrahamyan, explain what are you going to record? How much should we talk? With whom should we talk? Why should we talk, yes? I think you don't have a problem with us because whatever we say, we say the same thing here, in this room, and [publicly] in the squares. It's probably for supervising your staff — that's your business," said the MP, adding that a lot of money is being spent on installing the new CCTV system and there's a need for explanations.
Manoukyan expressed a willingness to say everything about what he does and where he goes on the condition that they give him that "wire tap".
The parliamentary speaker reminded the MP how long wire taps have been in use (alluding to the 1990s in Armenia) and said, "We don't do such things in the National Assembly."