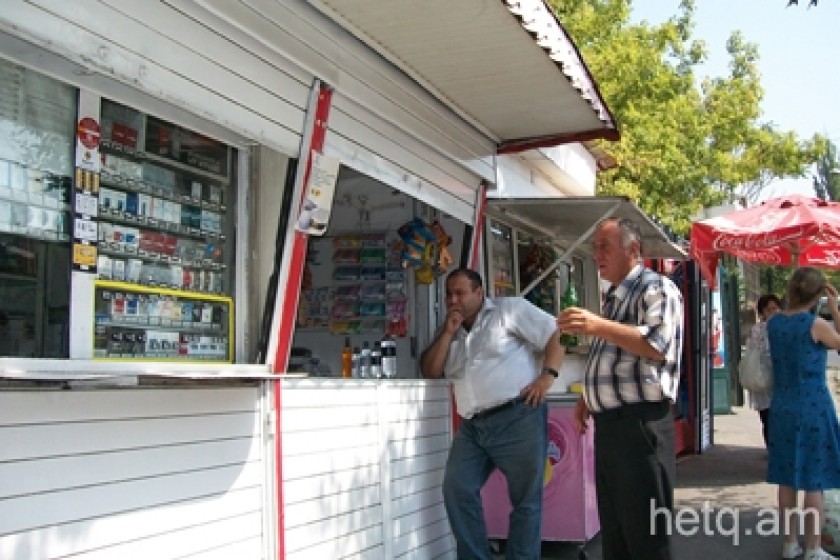 Kiosk Operators Resist Municipality Removal Raid
Employees of the Yerevan Municipality converged on a row of commercial stalls in the Abovyan Park area at around 11 this morning. They came to dismantle the kiosks.
Edward Hakobyan, one of the kiosk operators, told Hetq that the officials possessed no permits and neither had they provided prior notice in writing.
The stalls sell a variety of convenience goods – drinks, fast food items, cigarettes, candy – and have been targeted by Yerevan Mayor Karen Karapetyan in his drive to "beautify" the capital.
Hakobyan says his convenience stall supports a family of eight and that he and others will protest what he calls the illegal move to remove him.
Some of the commercial operators later marched to the Yerevan Municipality where they are now staging a protest.