Alaverdi Residents Use Debed River as Their Personal Garbage Dump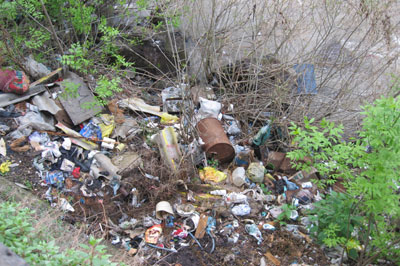 Gayaneh Vardanyan and Souren Harutyunyan, both residents of Building 13 on Engels Street in the town of Alaverdi, angrily point to the two garbage receptacles located in the courtyard of their building. The receptacles are also used by residents of four other buildings nearby. The trash containers are next to the courtyards rest area.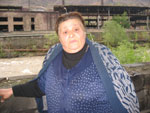 "Residents don't use the receptacles properly. There are also some trash bins alongside the containment wall of the Debed River. When full, residents toss their household trash over the wall and it tumbles down into the river. In the evening, men sit next to the trash and play backgammon or chess. In the summer heat, when the garbage putrefies, it's impossible to sit on your balcony or stand her," complains Mrs. Gayaneh.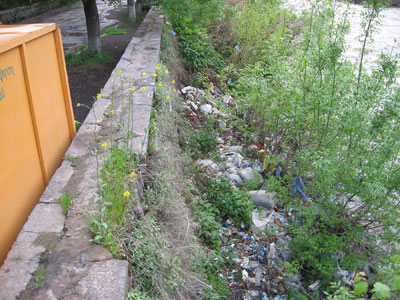 "My boy died a few years ago and I erected a small fountain in his memory. I'd really like to see the trash bins moved away from the fountain," said Souren Harutyunyan, while pointing to the household trash thrown by local residents alongside the river wall. The inhabitants of Building 13 feel that the trash bins should be removed from the courtyard and located elsewhere.