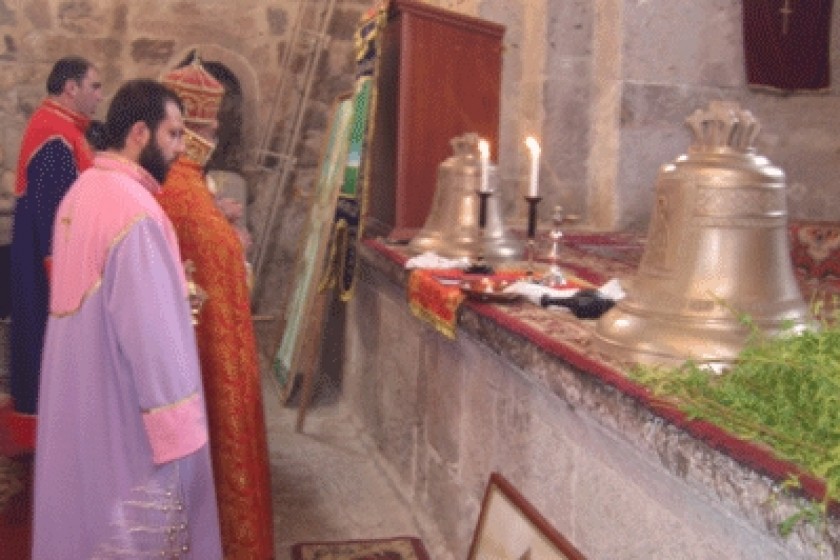 Odzoun Church Bells Ring Out Once Again
Two new bells now grace the Armenian Church of Odzoun near the northern town of Alaverdi. They were installed in a Palm Sunday service and blessed by Bishop Sepuh Chuljian, Primate of the Gougark Diocese.
The original bells were removed during WWII and legend says they were melted down and used to construct tanks in the famed Sasountsi Davit unit that reached Berlin. The new bells, weighing 150 and 90 kilos, have been donated by the Vallex Group of companies that has launched a controversial mining operation nearby.
Father Vrtanes Baghalyan, the local priest, was overjoyed when he first heard the new bells chime out, calling the faithful from eight area villages to attend Sunday services.
A moving force to get the new bells installed was Rouben Papoyan, a member of the board of Vallex Group subsidiary Teghout Ltd.