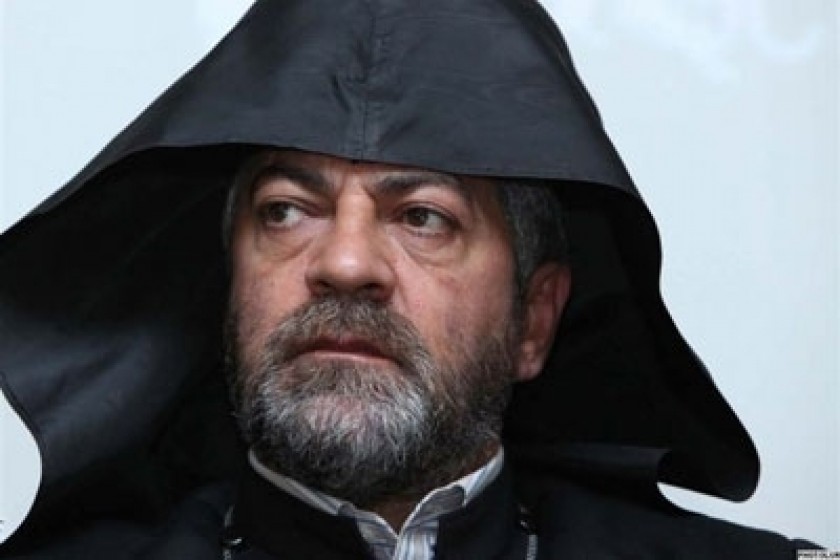 Ararat Primate Keeps Gun in Fire-Proof Box
Archbishop Navasard got revolver for "service to the nation"
Hetq has received confirmation from the Ararat Diocese of the Armenian Apostolic Church that Archbishop Navasard Kjoyan, the local primate, received a revolver as an award from the government for services rendered to the nation. The name of the clergyman appears on a list of those bestowed with such a gift.
Archbishop Navasard has made the news lately after it was revealed that the church leader accepted an expensive Bentley automobile as a gift.
When we spoke with the Diocesan press service, Elza Manukyan at first denied the news. "He never received any such weapon," she stated. We then retorted that we possessed an official document stating that Archbishop Navasard indeed had been given a weapon.
After looking over the paper, Ms. Manukyan verified that the primate had been given a revolver which he keeps in a fire-proof cabinet. She refused to be more specific as to the gun.