Returning Kobuleti Vacationers Involved in Minivan Accident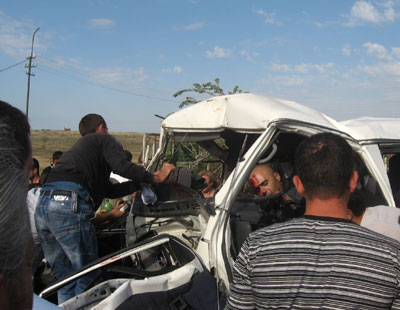 At 10:15 this morning, a white "Mitshubishi-300L"  minivan ferrying passengers back from the Georgian town of Kobuleti struck a "PAZ-672" bus along the 5 kilometer stretch of Ashtarak highway.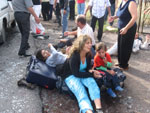 The minivan passengers sustained heavy injuries and many were unconscious when emergency crews arrived on the scene. The van driver and the passengers sitting in the front alongside were sustained the brunt of the crash and had to be pried out of the vehicle. Passing motorist stopped to assist in removing the injured from the crushed van. An ambulance arrived some 15 minutes later and took the injured to the Ashtarak hospital. Details of the crash have yet to be determined.