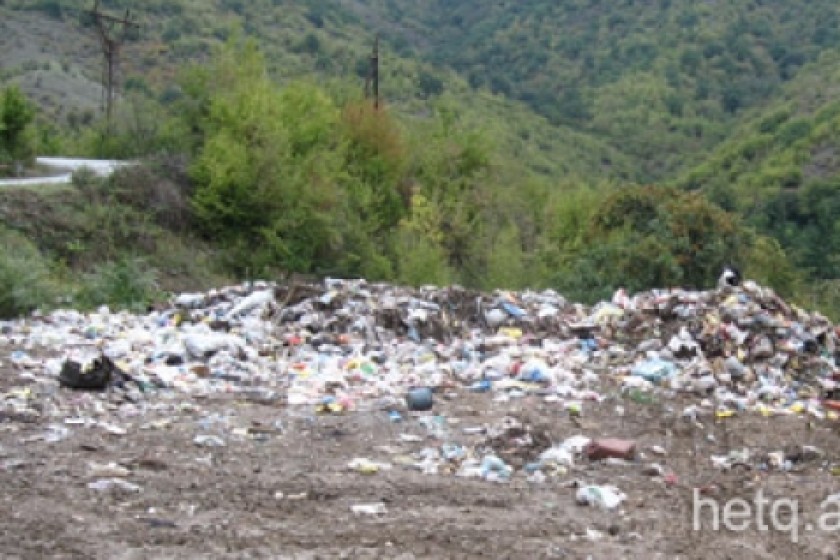 Lori's Natural Beauty Under Garbage Assault
These horrific photos attest to the fact that the unique natural beauty of Lori is under attack not only by the Alaverdi Copper Foundry and by wastes emitted by local tailings dams but by the mounds of residential garbage scattered about seemingly neglected by municipal refuse collection services.
None of the 31 communities in the Lori Marz conduct any type of regular garbage collection. The residential waste is discarded by community officials wherever it is convenient and cheap to do so. The Alaverdi municipality, for example, dumps the town's garbage directly into the Debed River.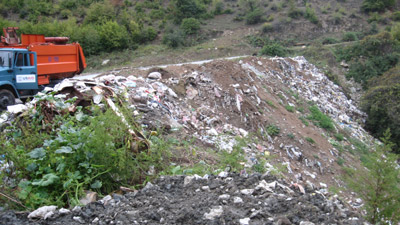 The driver of the dump truck belonging to the Akhtala Municipality, seen in the accompanying photo, told us three days ago, that the dump site along the stretch of road linking Akhtala and Shamlough was the work of the "Metal Prince" company based in Akhtala. We checked and what the driver said seemed correct. The trash was a mix of industrial as well as residential waste. To bolster his claims, the driver also said that the Akhtala Municipality also dumped residential waste into the Debed River at the same spot where, several times a day, the Alaverdi Township also dumps its household garbage.