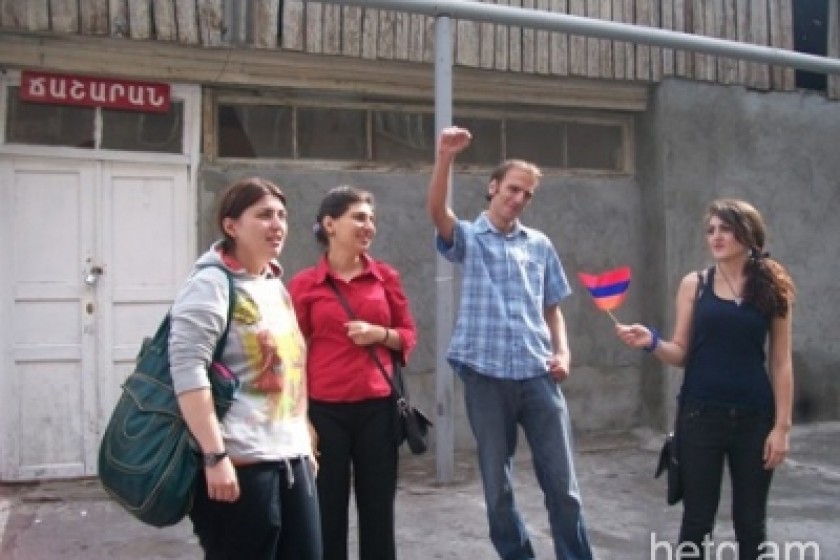 "Asbarez" Journalists's Center Prez Arrested in Yerevan (video)
Levon Barseghyan, president of the Gyumri-based "Asbarez" journalists' center council, was arrested earlier todayin Yerevan. Another unnamed individual was also taken into custody.
Barseghyan and others had attempted to organize a protest against the participation of a Russian military unit at today's independence military parade in the capital.