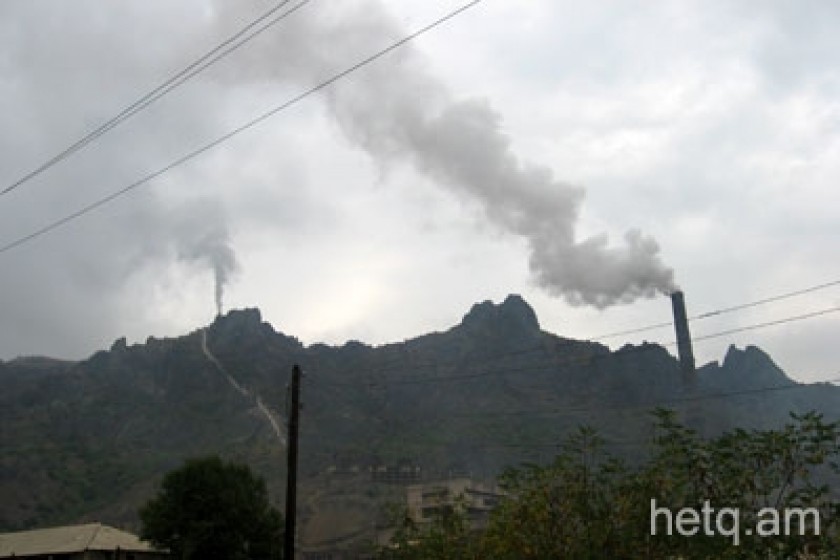 Alaverdi's New Smokestack - A $1 Million Boondoggle?
On September 22, Vallex Group Chairman Valery Mezhlumyan announced that the new smokestack at the Alaverdi copper smelter, run by subsidiary Armenian Copper Programme, would begin operating.
Presently, both the old and new smokestacks are spewing out exhausts. The new smokestack, with improved filters, spews out less of the toxic exhausts.
Local residents say that the company has stepped up production at the smelter during the past month and that this has increased exhausts from the production facility's burners as well.
Construction of the new smokestack began in 2010 by the firm Titanyan Brothers Ltd. It cost $1 million to build.
The plan was to construct it at a higher elevation so that fumes would be removed from burying townspeople below.
Samvel Bezhanyan, a crew chief with Titanyan Brothers, now says the new smokestack isn't doing the job it was supposed to.
"A certain temperature must be maintained for the smoke to be sucked up and out. Right now we are waiting for the temperature to rise to the required levels," Bezhanyan said.
There is now talk of widening the smokestack and adding another 20 meters to its height.