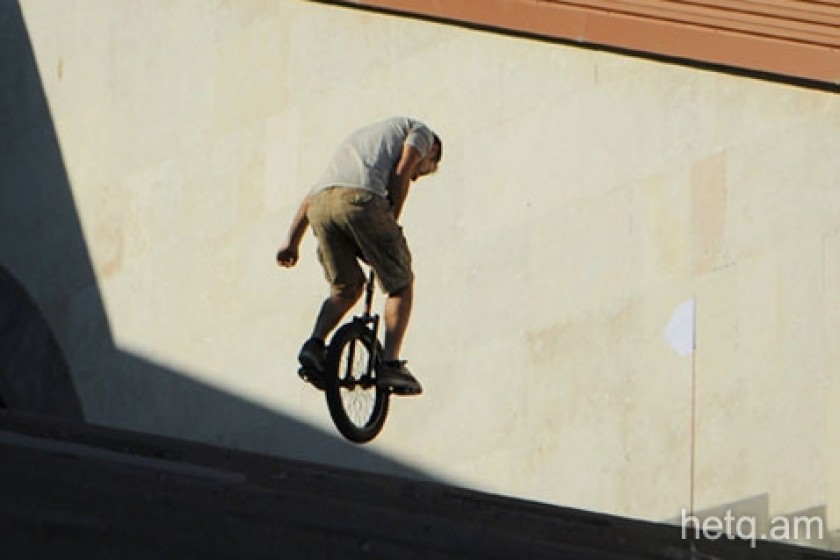 Another Guinness World Record for Armenia's Mushegh Khachatryan
Armenia's Mushegh Khachatryan, who's already made a Guinness World Record holder for riding the tallest unicycle, has done it again by riding a unicycle up 62 steps in thirty seconds.
This feat breaks the old record of 56 steps held by Peter Rosedale of Sweden.
For his first record, Khachatryan rode the tallest rideable unicycle measuring 3.08 m (10 feet 1.26 inches), in Yerevan on September 28, 2013.
Mushegh rode his unicycle over a distance of 25.19 m (82 ft 7.73 in).
Khachatryan is preparing for his next challenge – riding a unicycle under water. He says he's still looking for a suitable location.