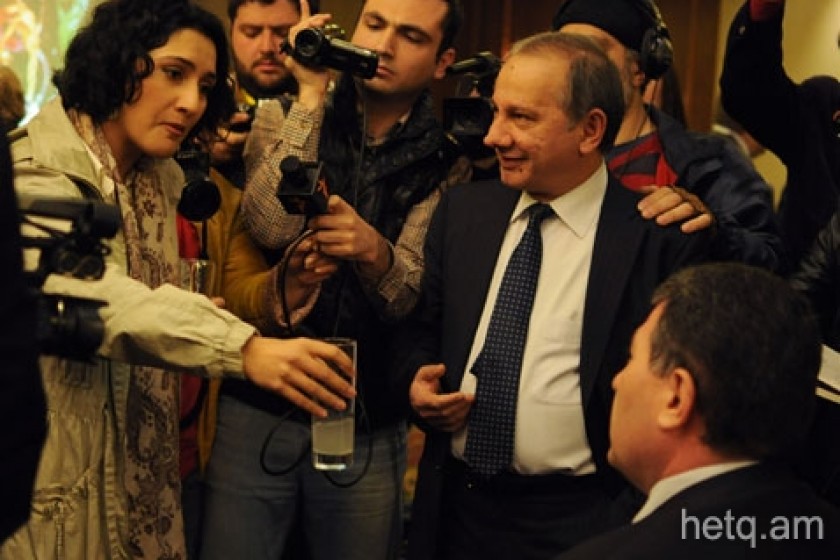 Environmental Activists Stage Mining Counter-Conference in Yerevan
Opponents to unbridled and unsupervised mining in Armenia today staged an "Irresponsible Mining in Armenia Alter-Conference" outside Yerevan's Marriott Hotel while a government backed conference on mining was taking place inside.
In a press statement, the Alter-Conference organizers stated that the official conference, entitled Responsible Mining in Armenia: Opportunities and Challenges organized by the World Bank and RA Government, with support from EBRD, IFC, Embassy of the United States, British Embassy Yerevan, German Embassy Yerevan and Government of Canada, is an "attempt to legitimize the widespread pillage of Armenia's natural resources and an effort to disguise the catastrophic effects of mining on human health and the environment. Mining in Armenia is generally carried out by foreign corporations with the backing of the Armenian government."
Alter-Conference supporters made their way inside the hotel raising banners and placards to voice their concerns.