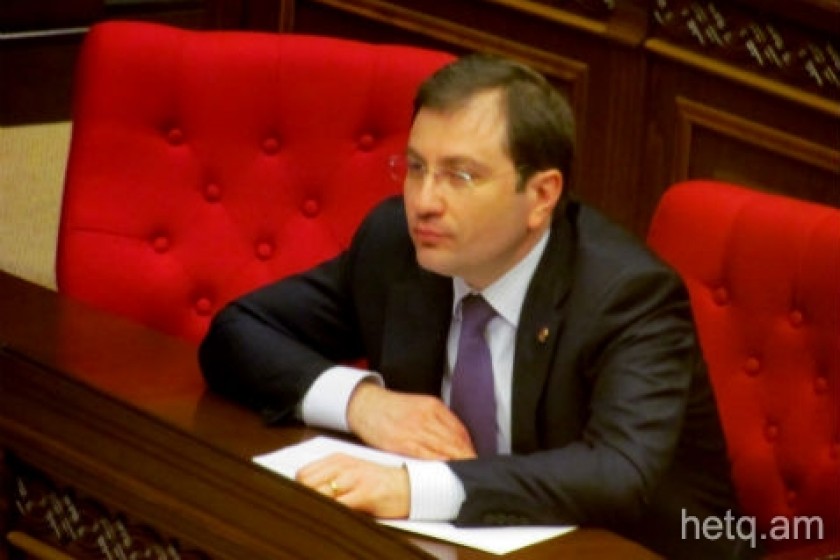 Finance Minister Contradicts Himself Regarding Government's Problem Solving Knack
Armenia's Minister of Finance Davit Sargsyan today said that he isn't worried about a government 'no confidence' bill that will be shortly introduced in parliament by the four non-coalition parties.
"You want me to be inconvenienced? Good luck," Sargsyan told reporters, adding that he'd discuss any possible resignation scenarios only after the introduction of the bill.
"I believe this government is capable of fully resolving all issues confronting it. However, I must confess that there are numerous problems that I and the government haven't been able to resolve," said the minister.