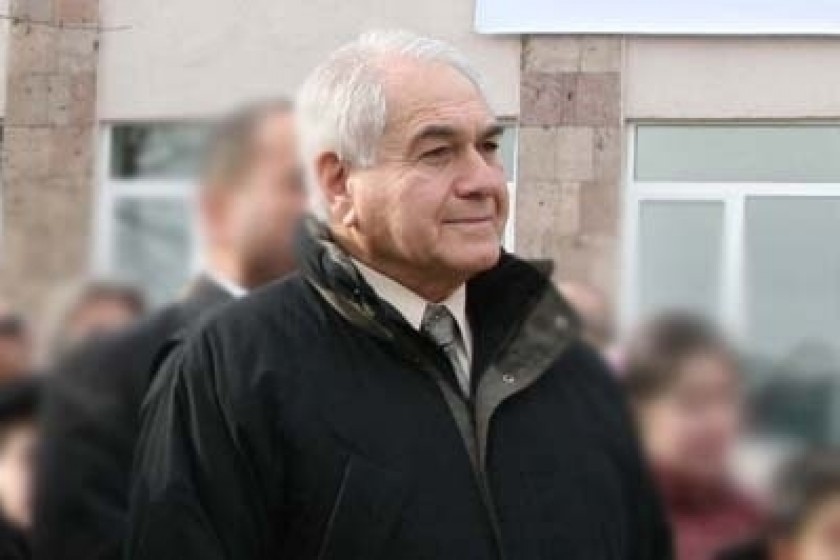 Der-Boghossian Declares He's Innocent of Molestation Charges
At yesterday's trial session in the ongoing court case of American-Armenian businessman Serop Der-Boghossian, indicted on charges of pressuring young boys to engage in sexual acts, expressed remorse but denied that he was guilty of the charges brought by the prosecution.
Prosecutor Aram Amirzadyan told reporters after the trial that he had questioned Der-Boghossian about his personal relations with women.
Amirzadyan, however, did not divulge the response given by the accused.
The prosecutor did reveal that Der-Boghossian denied being sexually molested as a child.
When this reporter asked Amirzadyan how Der-Boghossian explained having so many young boys as friends, the prosecutor only answered that the accused said it was based on mutual consent.
Amirzadyan also said that he had asked Der-Boghossian what relations a 70 year-old man could possibly have with teenage boys.
The prosecutor denied the possibility that the charges against Der-Boghossian would be changed.
"Let the trial take its course. If the court cannot prove the charges that Der-Boghossian used physical violence against the boys, changes to the indictment may occur," he stated, adding that he was certain the charges would be proved.
The next trial date was set for October 19 and it is expected the prosecutor will continue his questioning of Der-Boghossian.