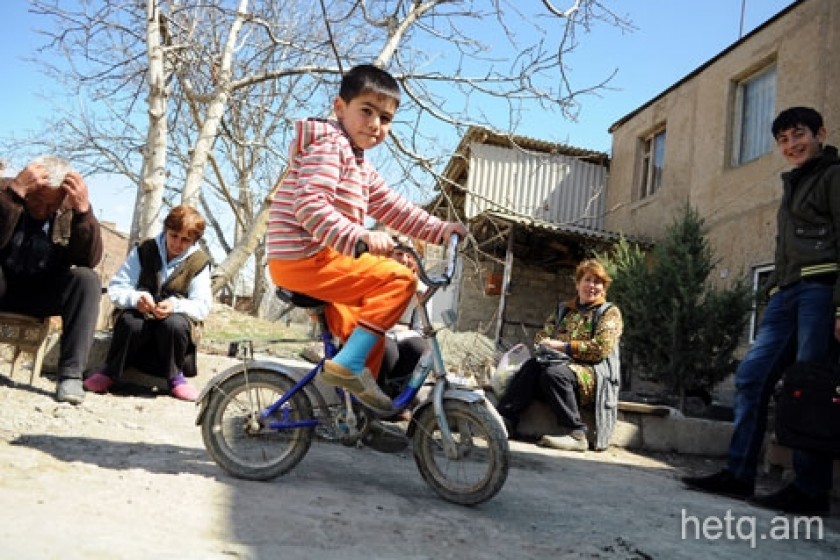 Narek Village in Armenia's Ararat Province
Narek is a rural community in Armenia's Ararat Province, about an hour's drive from Yerevan.
With a population of around 1,160, Narek is situated on the slopes of Mt. Otzasar (literally, snake mountain).
To the west, the twin peaks of Masis loom over the horizon.
Despite the surrounding natural beauty, Narek residents are still forced to irrigate their lands by hand pumping water from the ground.
The recent freak cold snap caused great damage to spring crops.