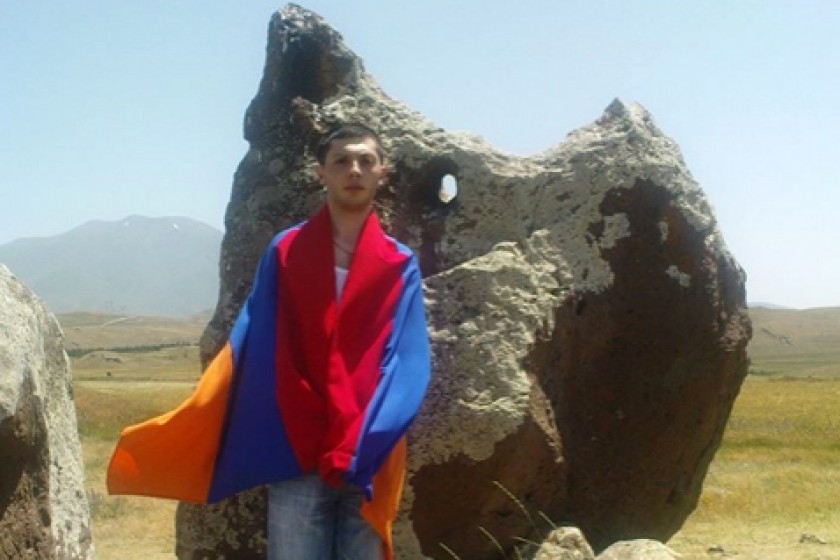 Wife of Jailed Activist: "I regard Avetis as the embodiment of all Armenia"
Hetq continues its series on those who were arrested with Shant Harutyunyan last November with today's spotlight on 26 year-old Avetis Avetisyan.
Avetis was only able to see his new born son Armen for two days after bringing him home from the hospital.
"Our son Armen was born on October 31. He was only six days old on November 5 when Avetis was arrested," Avetis's wife Armineh told Hetq.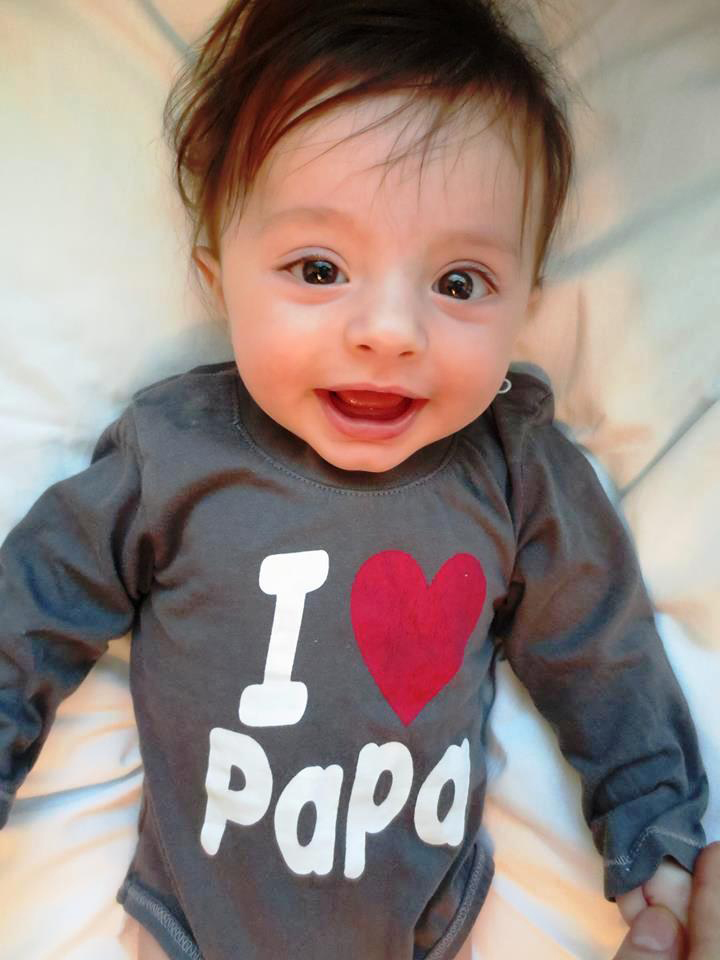 Армен, сын Аветиса и Армине
Because Avetis was arrested, Armineh was forced to return to work much sooner than expected.
"My son is five months old now and I don't know if he feels that his father isn't here at home.
Hopefully, he won't realize this until Avetis returns," said Armineh, adding that she too feels that a part of her is missing.
She said that her husband and some of the others arrested had staged a five day hunger strike, demanding that the ban on visits by family members be lifted. It was only in late January that Armineh and the baby were allowed to visit Avetis in jail.
"There was a glass window separating us. They only opened the door for a few minutes so that Avetis could embrace his son," Armineh said.
Armineh Zakaryan met her future husband four years ago on a scientific excursion to the Mozrov Cave at Smbataberd in Armenia.
"It only took a short while for us to understand that we shared the same values and ideas.
My mother was a member of the Akounk song and dance ensemble. But we didn't have many recordings of her. Avetis found some old recordings and gave them to me as a gift," Armineh recounted.
"I regard Avetis as the embodiment of all Armenia. He knows the history of Armenia inside and out. He knows every stone and bush. He's researched the lives of the freedom fighters of old. And this is why he would organize excursions, to pass all this information to the young people," Armineh said, adding that after seeing all this she immediately realized that she wanted to spend the rest of her life with Avetis.
| | |
| --- | --- |
| | "It was a shock to us when, by way of the internet, we saw what was happening. I tried to phone him but his mobile didn't answer. We found out that he had been taken to the police station. They told us he'd be home by next morning. The doorbell rang very early the next day. I thought it was Avetis. But it was the police coming to search our home. They had called the neighbors as witnesses. You should have seen how the neighbors said favorable things about Avetis. As far as I know, the others arrested are all patriots who simply wanted to raise their voice in the name of justice. They wanted to inspire the people. Instead, their voices were snuffed out." – Armineh Zakaryan |
| | |
As to why Avetis felt the need to go to Liberty Square on that fateful day and participate in the protest, Armineh says, "He is honest and pure. Perhaps that purity of spirit made him go. He showed that one could get out and struggle in the name of Armenia."
Armineh says that Avetis told her that the protest would be a peaceful, a symbolic act that is done the world over.
Armineh says she sends many books, music and videos to her husband. "But he's such an active person, a doer, that it's hard for me to imagine him locked up within four walls."
This is a video about Avetis Avetisyan prepared by his friends.
P.S. On November 5, 2013 Harutyunyan and scores of others were arrested in Yerevan. Fourteen activists were later charged with Article 316.2 of the Criminal Code of Armenia (violence against a representative of the authorities). The charges have subsequently been changed to "hooliganism"