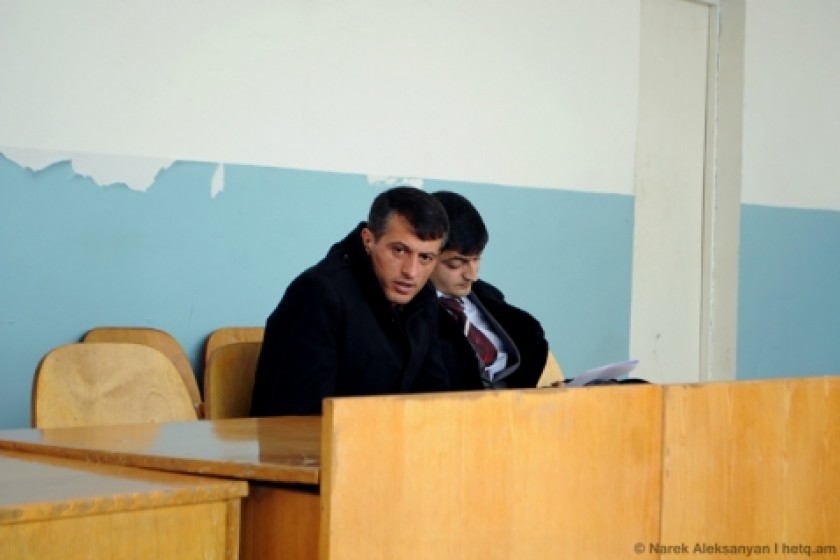 Victim in Domestic Violence Case to Undergo New Medical Examination
The hearing in the case of Sargis Hakobyan, accused of assaulting his wife, continued Tuesday at the Gegharkunik District Court of First Instance. Prosecutor Lazaryan made a motion to attach to the case and be admitted as evidence Sargis Hakobyan and his wife Hasmik Khachatryan's daughter Varsik Hakobyan's testimony that her mother never hit her.
Defendent Sargis Hakobyan's attorney Tigran Abrahamyan also made a motion — to send Hasmik Khachatryan for another medical examination to determine whether the scar on her left wrist is the result of a cigarette burn or whether it's acne or a blain. The court sustained the motion.
P.S. Before the court hearing, Gegharkunik regional police chief Arsen Adamyan called Women's Support Center NGO Director Maro Matosian, the NGO's public relations officer Perchuhy Kazhoyan, Hasmik Khachatryan's attorney Tigran Muradyan and Hetq journalist Ani Hovhannisyan, saying that upon the instruction of the chief of the Police of the Republic of Armenia, Gavar police are prepared to ensure the safety and security of the human rights activists and journalists present at the hearing — both during and before the hearings.