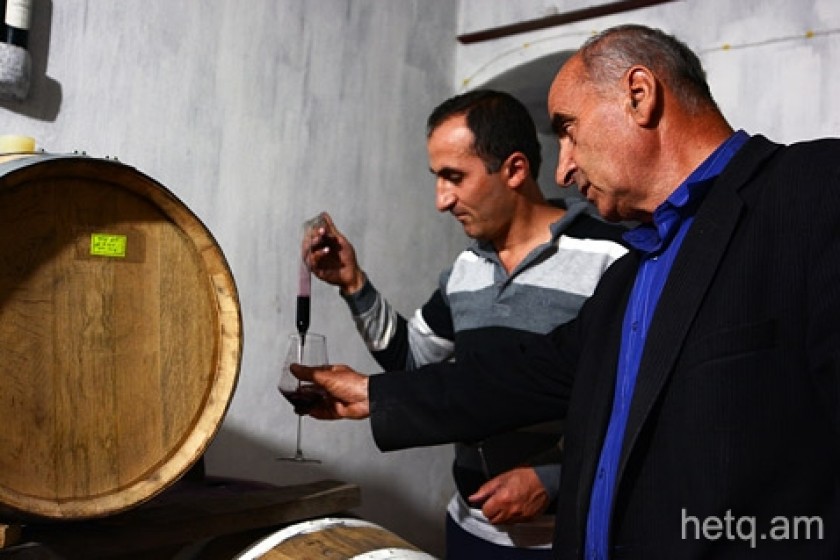 Made in Artsakh: Kataro Wine Breaks Into Armenian and Russian Markets
Every visitor's trip to the Kataro wine production facility in the village of Togh in Artsakh's Hadrut region begins with a glass of the dry red wine. Chief technologist Grigory Avetisyan, filling the glasses, says that a few days after opening a good wine it should have a more saturated taste, and not spoil.
After pouring the wine, Grigory gently swirls it in his glass, smells it, and only then drinks it. "It's good," he says with satisfaction.
"To taste the quality of the wine, we open it and keep it for a few days. It has a completely different taste after being exposed to air."
Wine production is the Avetisyan family business. Ernest Avetisyan with his three sons began everything from a 6-hectare vineyard. They grew a grape variety known as "khndoghni" and handed over the goods to a processing center.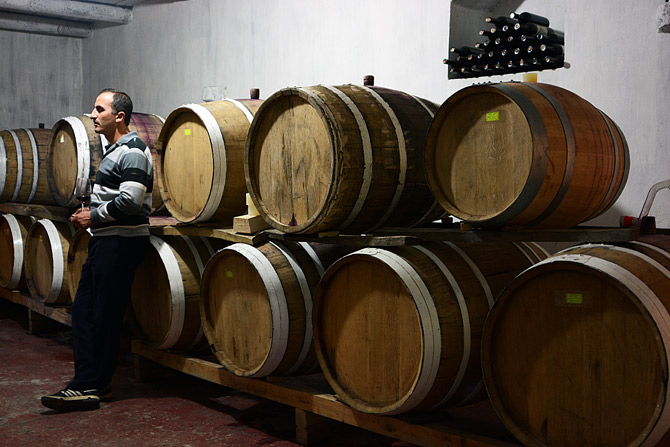 "The grape intake price fell from year to year, and we decided to process it ourselves. We saw that good wine is produced from khndoghni. Inspired, we began to create a production facility," says Ernest Avetistyan.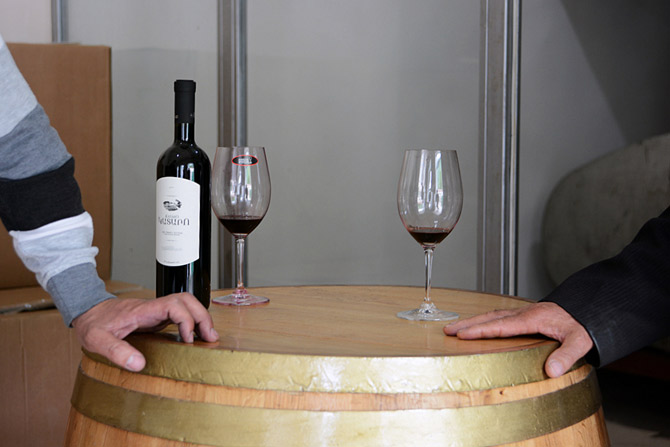 The Avetisyans founded the company Anush 1 and began wine production in 2010. They named their wine after the Kataro monastery on Dizapayt Mountain in Hadrut. The first year they produced 5,000 bottles, which were sold only in Armenia.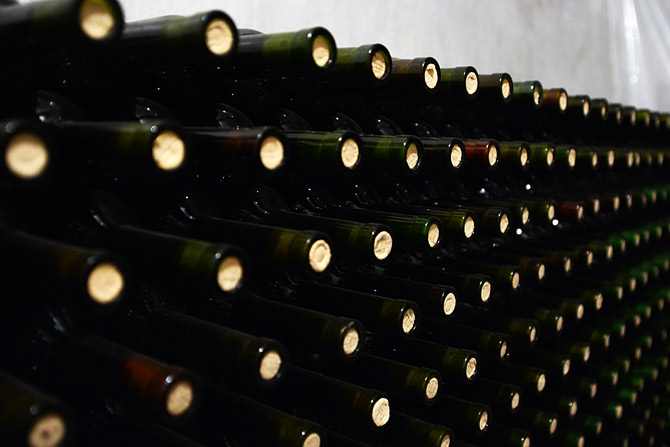 Today Kataro wine is sold in Russia, Armenia, and Artsakh, at 3,000–3,500 AMD (about $7–8 USD) a bottle. The family barely manages to meet the demands of the Armenian and Russian markets.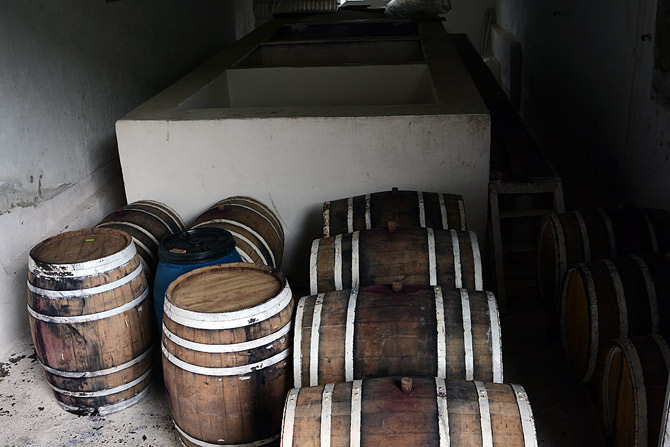 The Avetisyans plan to export wine also to European countries. Along with expanding their global reach, the family also wants to increase its production volume. According to G. Avetisyan, this year they're planing on producing 50,000 bottles of wine. "There is a demand. It remains to invest in new equipment and double production, reaching 100,000 bottles a year," he says.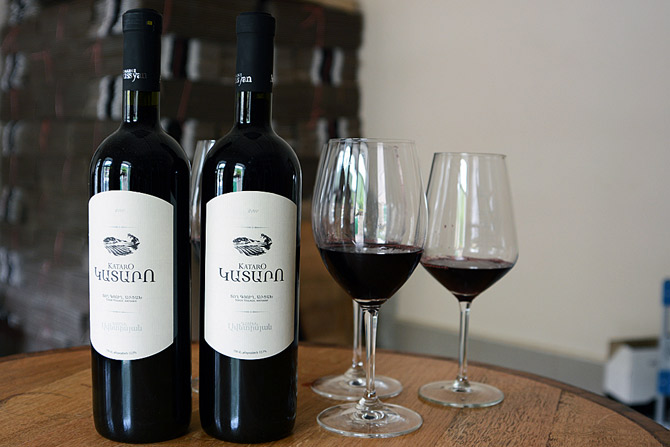 Each stage of the wine production process is managed by one of the Avetisyans. But during seasonal work, the family hires additional workers.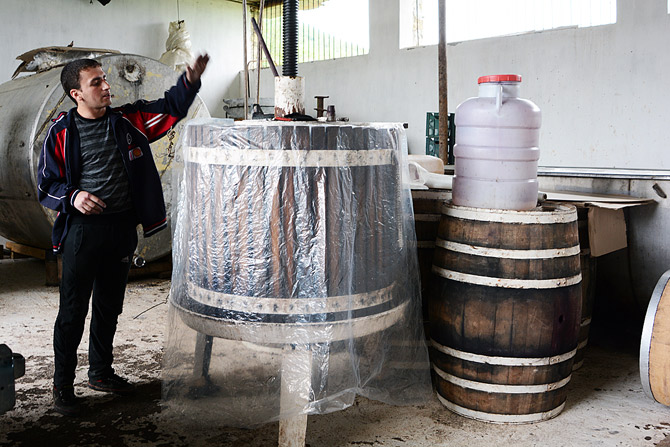 Almost the entire process of wine preparation is done by hand, including bottling. During our visit, the Avetisyans were already preparing for the 2013 bottling.
This year, the Avetisyans will get the first harvest of new grape varieties, with which they will begin production of different types of European wines in the near future.
G. Avetisyan is convinced that it's possible to compete with European wines; it's simply that viticulture in Artsakh has to be built on a strong foundation.
The best grape variety for quality wine for Artsakh remains the khndoghni. Kataro winning first place in the 2,000–5,000 AMD wine category at the 2012 Areni wine festival is vivid proof of this.
If you found a typo you can notify us by selecting the text area and pressing CTRL+Enter