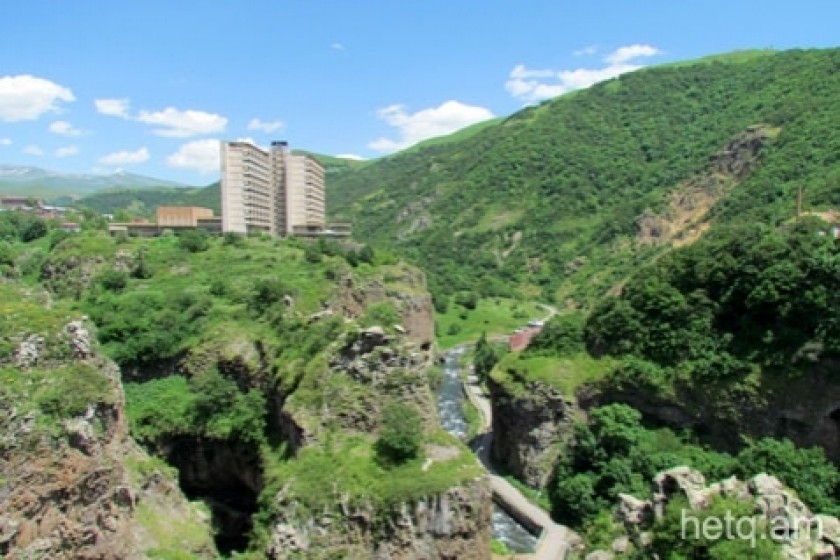 Armenia's Mineral Waters Now Exported Around the World
Around the world, 124 billion liters of mineral water are consumed annually — that's 24 liters per capita. At 7–8% annually, this is one of the fastest growing markets.
Armenia has huge reserves of mineral water — in Jermuk, Bjni, Arzni, Hankavan, and Dilijan. About 7 companies are engaged in mineral water production, but this sector has great potential to develop. There have been positive shifts in recent years. There was a record high of mineral water production in 2013 — 43.2 million liters, of which 11.8 million liters were exported. Thus, the industry succeeded in restoring and even exceeding its pre-crisis volumes (35.8 million liters were produced in 2008, of which 9.7 million was exported). Note, in the crisis year of 2009, mineral water production in Armenia dropped by about 30%.
The geographical reach of mineral water exports expanded in recent years, though Russia remains the main sales market, having a share of about 88%. In 2013, about 10.5 million liters of mineral water were exported to Russia. This is only 0.2% of the mineral water consumed in that country. Georgia's Borjomi, meanwhile, is in the top 10 of the Russian market in terms of sales volume.
Despite the scandal tied to Jermuk in the US a few years ago, the US comes second among countries that import mineral water from Armenia — importing about 300,000 liters (2013). There is also a dynamic growth in export in the US market. A significant amount of mineral water from Armenia is imported also by Ukraine — about 250,000 liters.
Naturally, major importers of mineral water would be relatively anhydrous countries. In this sense, Armenia made significant progress in 2013. For example, Armenia exported 105,000 liters of mineral water to the United Arab Emirates, when there was practically no export of mineral water to this country in 2012.
For the first time, Armenia succeeded in entering the Saudi Arabia market with significant volumes — exports of 17,000 liters of mineral water. After exploitation of the Artavaz mineral waters, it is assumed that exports to Saudi Arabia will increase substantially (the person exploiting these waters is an Arab sheikh).
Among the markets "conquered" in 2013 are Bulgaria, Estonia, South Africa, though exports to Iraq and China ceased.
European countries that consume Armenian mineral water the most are Poland (42,000 liters) and France (16,000 liters), as well as the Baltic states. Armenian mineral waters are in great demand also in neighboring Georgia (171,000 liters).
Central Asian countries are also considered major consumers of Armenian mineral water.